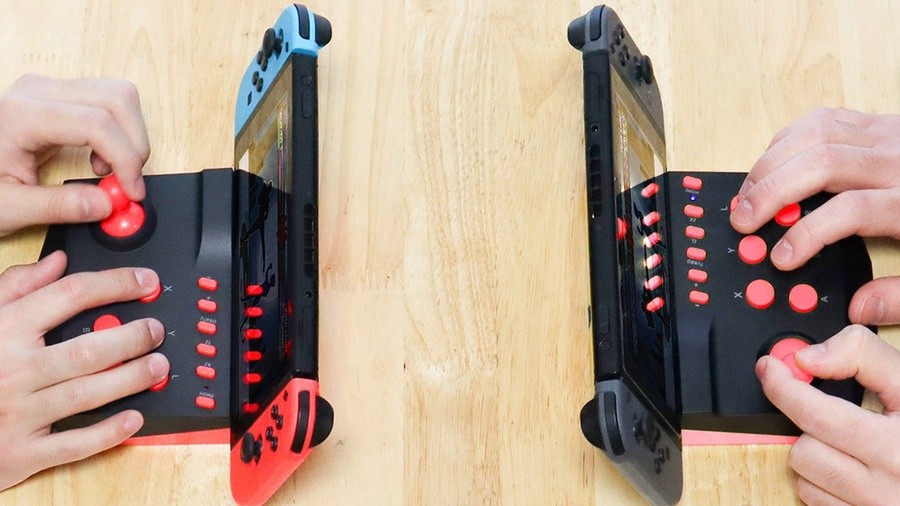 If you're still searching for that ideal arcade-style setup for your Switch, this new dock-like controller might just be the solution you were hoping for.
Called the 'Switch Charging Stand Arcade Controller Mini', this device hooks up to your Switch using the console's USB-C port, either directly housing the Switch in its dock, or connecting to it from afar via a cable. It features a classic, arcade-style joystick and six large face buttons.
The other buttons available on your more traditional Switch controllers have also been added in a row across the top, such as your ZL and ZR triggers and the Home button. There's no capture button, so you'd need to lean over to your Switch to take screenshots, but the arcade controller replaces that with a Turbo button to solve any rapid-fire needs you might have in-game.
Of course, this isn't the first time we've seen a company create an arcade controller for Switch - the HORI Real Arcade Pro V and 8Bitdo's NES30 Arcade Stick instantly spring to mind - but the docking element certainly makes it an interesting option. They're available to buy from Japanese site Thanko for 4,980 yen (approx. £39 / $45), although you'll need a workaround to order one if you're located outside of the country.
Like the design? Would you like to see something similar make it over to the west? Tell us below.
---
Thanks to graysoncharles for the tip!
[source soranews24.com]