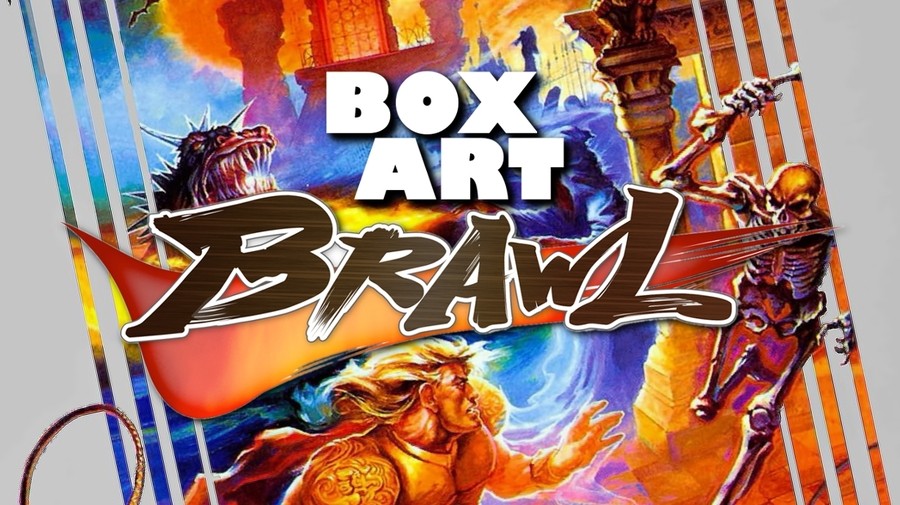 And we're back with Box Art Brawl, the series where box art variants from other sides of the planet meet up and fail to work out their differences without resorting to physical violence.
Last week was a particularly bloodthirsty bout with Final Fight taking itself down to Chinatown. Despite flaws in each of the combatants, you decided that it was the Japanese version that was most worthy, with a very respectable 60% of the vote. North America came second with just under half that as Europe limped home with only a wonderfully bushy 'tache to feel proud of.
But enough about the past - the present is here, now! Today sees the return of Konami and a classic Castlevania in the form of the third NES game, Castlevania III: Dracula's Curse. It's a handsome trio of Belmonts we've got lined up, but which will whip it (whip it good) and which will end up a drippy Mr Whippy?
That's for you to decide. Let's meet the contestants...
Japan

Starting in the east, Akumajō Densetsu as it's known in Japan has a cool blue-lilac palette going on with layered characters leading the eye up towards Dracula's Castle in the background. Bats flock out into a night sky that's also filled with a skull and Dracula's menacing mug. The logo drips with blood and some spatter sits beneath. Nice.
Unfortunately, Trevor's seen better days. He looks like Tom Cruise if Tom Cruise had a plastic surgery problem but didn't have Tom Cruise's money to pay for the best. Or maybe the Mission: Impossible mask machine malfunctioned halfway through producing an Ethan Hunt mask resulting in something Michael Myers might wear at the weekend.
Europe
Published by Palcom, Konami's Ultra Games equivalent in Europe, we see Trevor looking suitably epic battling a skeleton in what we assume is Dracula's Castle if the dodgy staircase and cogs are anything to go by. The logo cuts through the angled black border at the top which is mirrored below and the white and gold Nintendo Seal of Quality stands loud and proud in the bottom left.
Disappointingly, there are other background elements obscured by the title, but the action is dynamic and Trevor's looking a bit sharper.
North America

Finally, the North American variant gives us a good look at the background artwork obscured in the European version. We get the classic Konami grey/silver border and the Nintendo seal switches sides. All in all there's much more colour and a great view, although you could argue it loses the focus that the European version provides.
It's a tough one this week, that's for sure!
---
So, you've seen what's on offer - now it's time to choose your favourite and whip that 'Vote' button below:
That's all for the brawl this week. Don't worry, we'll be back in 100 years or so for another round. Until then, just be awesome, to everyone!