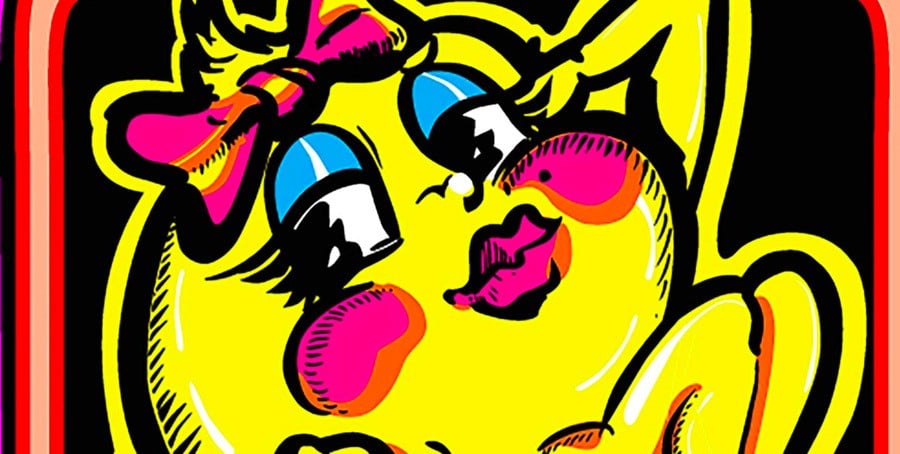 AtGames is a name that will be familiar to those who have a keen interest in the retro gaming sector; the company has been making licenced hardware for years, working with the likes of Namco and Sega to repackage classic titles for the modern audience – often with less than impressive results. Indeed, AtGames – which has produced a series of clone systems based on the Genesis / Mega Drive – was reportedly involved with the Mega Drive Mini project but was apparently removed from development as Sega took production in-house.
However, the company has made headlines over the past few days for a number of reasons. Last week, it was sued by Bandai Namco, which claims that AtGames created an unauthorized Ms. Pac-Man mini-cabinet which resulted in Bandai Namco's ongoing relationship with the game's original developers – General Computer Corporation – breaking down, and thereby scuppering the discussion of ownership issues over the character. (GCC created the Ms. Pac-Man character in 1983 after modding the original game; it signed a deal with Namco at the time to make the project official but the legal web has been tangled ever since).
The complaint – filed on September 20th in federal court in San Jose – is based on the grounds of false advertising and unfair competition, and also includes "willful, knowing and intentional infringement" related to Ms. Pac-Man brand.
Apparently, Bandai Namco claims that it only became aware of AtGames' mini-cabinet because the company sent one to GCC's Kevin Curran. While you might assume that Bandai Namco owns the complete rights to Ms. Pac-Man, there have actually been discussions for the past few decades relating to the 'royalty interest' owned by GCC, with talks still ongoing as of last month.
It was the arrival of AtGames' Ms. Pac-Man cabinet which ended those ongoing negotiations. Curran got in touch with Bandai Namco to inform the company that AtGames was interested in acquiring GCC's 'royalty interest' in Ms. Pac-Man. Word then reached Bandai Namco's ears that AtGames had actually succeeded in acquiring said interest, which obviously didn't go down very well – hence the lawsuit.
While all of this news was breaking, another story involving AtGames surfaced online. The company was handed a breach-of-contract lawsuit by the retailer Walgreens, with the topic of tens of thousands of unsold AtGames products at its core. Walgreens claims that AtGames had sold the stock on a 'sale or return' basis and had promised to refund all returned units – worth a cool $1.62 million. However, no payment has been made since Walgreens returned the stock, hence the suit.
Then, yesterday, the story took yet another turn. It was confirmed that AtGames had indeed secured the rights to the Ms. Pac-Man character. It has acquired the 'royalty interest' from GCC's seven rights holders, which means it has the right to be paid whenever the Ms. Pac-Man brand is used in a commercial manner (it does not own the IP rights to the character, however). The deal was reportedly signed in August – which means the rumours that Bandai Namco had been hearing have proven to be true.
A statement issued by Ping-Kang Hsiung, the chief executive of AtGames, reads as follows:
As part of our ongoing initiative to be caretakers of important cultural touchstones, we are privileged to gain these valuable rights pertaining to the iconic Ms. Pac-Man arcade game.
Polygon has been issued with AtGames' attorney's response to Bandai Namco's counsel, which expands on this statement a little, calling Bandai Namco's actions:
...another transparent effort to punish AtGames for entering into its August 2019 agreement with the GCC individuals, to sully AtGames' reputation, to disrupt AtGames' business relationships and to artificially manufacture leverage in the ongoing negotiations between the parties.

To wit, [Bandai Namco Entertainment America] is so irritated by the fact that AtGames has entered into a contract with the GCC Individuals — an arrangement BNEA hoped to exploit for its own benefit through deceit and bad faith — that it has ordered its lawyers to attack AtGames by any means possible.
So yeah, AtGames has had one heck of a week.
[source polygon.com]