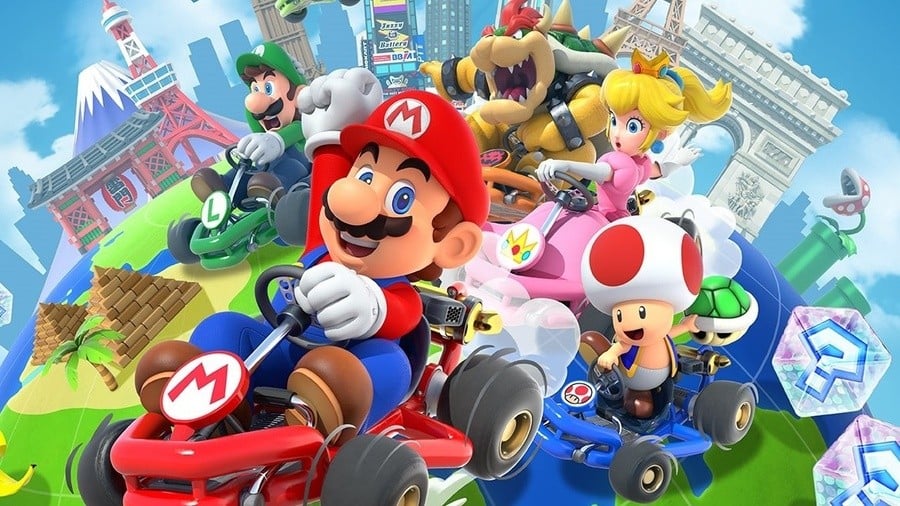 According to a Newswire report from Takashi Mochizuki of The Wall Street Journal, Nintendo is not interested in making excessive amounts of cash with next month's mobile release, Mario Kart Tour.
Mochizuki explains how investors in DeNA – the Japanese developer and publisher involved with the creation of this new Mario Kart game – should be aware that Nintendo "doesn't like the idea of players shelling out on in-game purchases and isn't interested in making lots of money" from a single mobile game.
He goes on to mention how investors "can expect more" from DeNA's Pokémon Masters, as The Pokémon Company is "more willing" to make money out of the smartphone business.
In the past, Nintendo has reportedly asked its development partners to limit possible microtransactions in certain games, in order to prevent its player base from spending too much and to ensure the company's brand reputation remains intact. The parent company of Cygames – CyberAgent – even said it would have made a lot more revenue from Dragalia Lost if it was in charge of the game, rather than Nintendo.
Nintendo previously stated it's more interested in making its IP widely accessible with mobile devices, in the hope the same players will grow attached and perhaps seek more substantial classic experiences. Still, it's hard to believe it's not interested in making easy money on the side of its traditional hardware and software business.
Last year, the Japanese company banked more than $348 million in mobile revenue and in the first quarter of 2019 it made $85 million. Earlier in August, it was revealed Dr. Mario World had already made $1.4 million in its first month.
[source usgamer.net]