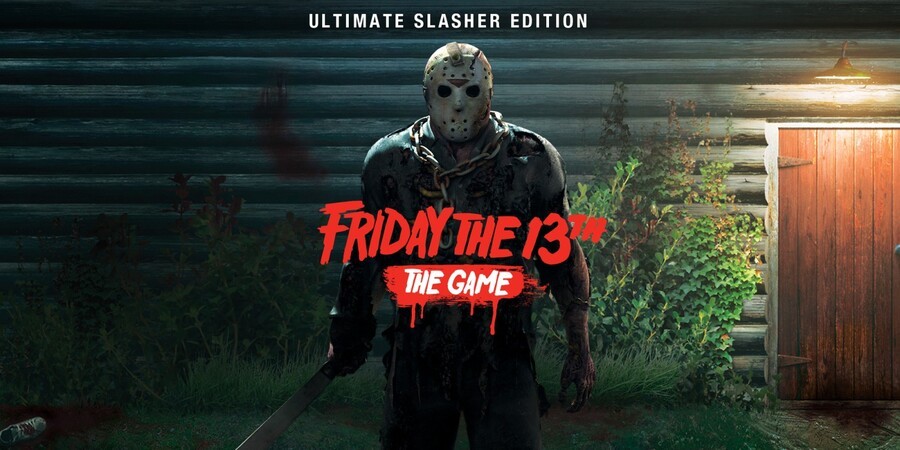 The latest Nintendo Download update for Europe has arrived (sorry for the delay... they decided to change the format again this week and it took us a while to update our system). As always, be sure to drop a vote in our poll and comment down below with your potential picks for the week. Enjoy!
Switch Retail - New Releases
Friday the 13th: The Game Ultimate Slasher Edition (Gun Media, 13th Aug 2019, £35.99) - For the first time ever, you will have the opportunity to play as Jason Voorhees, the most famous slasher in horror. Stalk your prey, ambush them whenever you see fit and strike fear in the hearts of many as you become the legend himself! Friday the 13th: The Game will include a variety of kills, new and familiar, that will help you set the tone for the Jason Voorhees that you want to be. You'll even get to unlock various Jason incarnations from the movies!
Switch eShop - New Releases
Edna & Harvey: Harvey's New Eyes (Daedalic GmbH, 14th Aug 2019, £17.99) - Life at the convent school isn't easy for Lilli. Only her vivid imagination lets the shy girl escape everyday-drudgery under the stern, watchful eye of the Mother Superior. She diligently works through her chores, no matter how unfair they may be. Her innocent, imperturbable way of carrying out the orders of others has something both tragic and eerie about it. Any resentment, any childlike disobedience is buried deep beneath a seemingly impenetrable shell of sweetness.
VASARA Collection (QUByte Interactive, 15th Aug 2019, £8.99) - For the very first time, highly acclaimed Japanese Arcade Shoot'em Ups, Vasara and Vasara 2, are made available to the whole world via this package: VASARA Collection! Science Fiction meets History in these arcade classics which take place in an alternate timelime Feudal Japan where technologically advanced weaponry and equipment are a reality, and heroes use flying motorcycles with amazing firepower and fierce melee weapons to destroy their enemies. Read our VASARA Collection review
The Vanishing of Ethan Carter (The Astronauts, 15th Aug 2019) - You play the game as Paul Prospero, an occult-minded detective who receives a disturbing letter from Ethan Carter. Realizing the boy is in grave danger, Paul arrives at Ethan's home of Red Creek Valley, where things turn out to be even worse than he imagined. Ethan has vanished in the wake of a brutal murder, which Paul quickly discerns might not be the only local murder worth looking into. Inspired by the weird fiction and other tales of the macabre from the early twentieth century, The Vanishing of Ethan Carter aims to significantly evolve immersive storytelling in games.
GRANDIA HD Collection (GungHo America, 16th Aug 2019, ~$39.99) - Two quintessential RPGs have finally gone portable on one of gaming's most popular console/handheld hybrid platforms. The highly anticipated GRANDIA HD Collection for the Nintendo Switch is here.
Ittle Dew (Ludosity, 15th Aug 2019, £8.99) - Adventuress Ittle Dew and her sidekick Tippsie crash onto a strange island, filled with loot and mysterious inhabitants. It quickly dawns on the duo that this might become their biggest adventure yet. Ittle Dew boils down the classic adventure formula until there is only fun left.
Arcade Archives VS. GRADIUS (HAMSTER, 15th Aug 2019) - "VS. GRADIUS" is a KONAMI's shooting game released in 1986. Control VIC VIPER to destroy the invading cosmic force BACTERIAN and save the planet GRADIUS. Enhance your machine with power capsules such as lasers and other options, and fight your way through all seven unique and exciting stages!
Also out this week:
Escape from the Universe (CAT-astrophe Games, 2019-08-13)
Exception (Traxmaster Software, 2019-08-13) - Read our Exception review
PC Building Simulator (IrregularCorpor., 2019-08-13)
Never Give Up (Armor Games Studios, 2019-08-13) - Read our Never Give Up review
Fell Seal: Arbiter's Mark (1C Entertainment, 2019-08-14)
Beholder 2 (Alawar Premium, 2019-08-15)
Cryogear (PolarityFlow, 2019-08-15)
Rogue Singularity (Nnooo, 2019-08-15)
Tactics V: "Obsidian Brigade" (FNG Studios, 2019-08-15)
Gravity Duck (Ratalaika Games, 2019-08-16)
Instant Sports (Plug In Digital, 2019-08-16)
Anode (Kittehface Software, 2019-08-17)
Duck Life: Battle (Wix Games, 2019-08-18)
FAR: Lone Sails (Mixtvision, 2019-08-18)
Pic-a-Pix Deluxe - Giant Puzzles 14 (Lightwood Games, 2019-08-15)
Switch eShop - Demos
My Big Sister DEMO (Ratalaika Games)
Bear With Me: The Lost Robots Demo (Modus Games)
Switch eShop - Pre-Orders
Heave Ho (Devolver Digital, pre-order from 2019-08-12)
The Ninja Saviors: Return of the Warriors (ININ Games, pre-order from 2019-08-13)
Snooker 19 (Ripstone Publishing, pre-order from 2019-08-13)
Eight-Minute Empire (Acram, pre-order from 2019-08-14)
Hookbots (Tree Interactive, pre-order from 2019-08-14)
Pantsu Hunter: Back to the 90s (Sometimes You, pre-order from 2019-08-14)
Whipseey and the Lost Atlas (Blowfish Studios, pre-order from 2019-08-14)
Fin and the Ancient Mystery (Silesia Games, pre-order from 2019-08-15)
Mr Blaster (Forever Entertainment, pre-order from 2019-08-15)
Headliner: NoviNews (Unbound Creations, pre-order from 2019-08-16)
Switch eShop - Special Offers
So that's your lot for this week's Nintendo Download. Go on, be a sport and drop a vote in the poll above, and comment below with your hot picks!