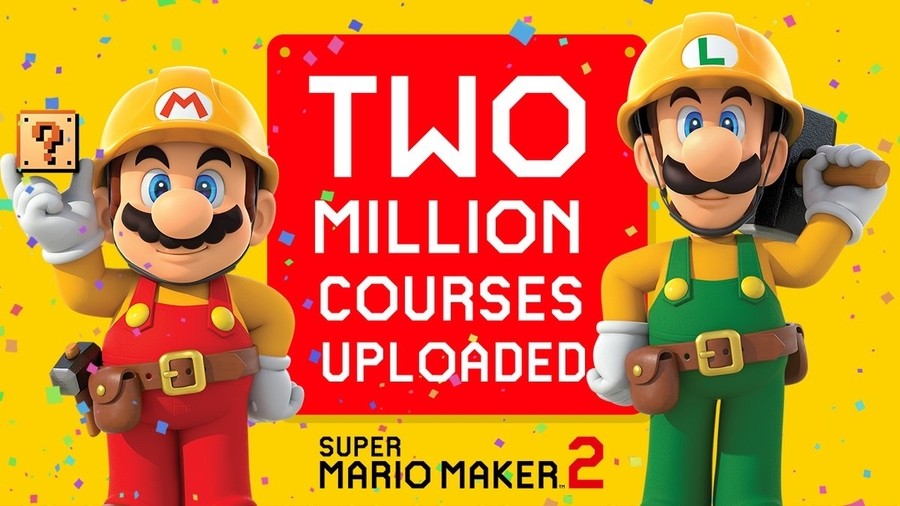 Super Mario Maker 2 might have only been out for a few weeks, but the game's community has already uploaded and shared more than two million courses online. Nintendo of America confirmed this earlier today in the following tweet:
In this short time frame, we've seen Zelda-themed levels, a full 32-course game, actual developers make their own stages, and even levels based on other games. The community here at Nintendo Life has also added to this total by sharing its creations.
While we expect the number of courses to rise in the future, players will have to keep in mind that they are only able to share a total of 32 custom-made courses.
How many courses have you uploaded so far in Super Mario Maker 2? How many have you played through? Tell us below.
[source twitter.com]