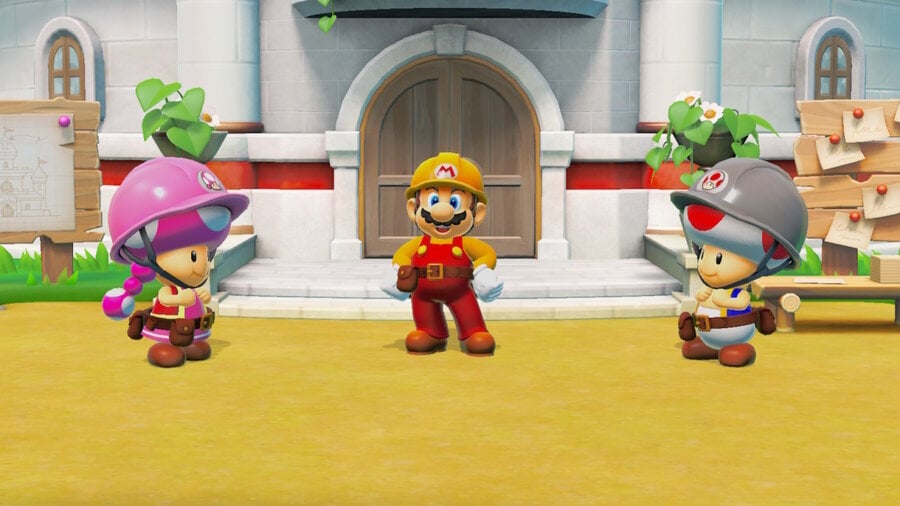 Today finally sees the launch of Super Mario Maker 2, allowing us all to play a practically infinite number of levels and design our very own courses.
It's pretty safe to say that we're immensely happy with how the game has turned out, but one little aspect has already started to create a bit of drama online. Folks on Reddit have been passionately discussing the fact that, at present, you can only upload 32 of your custom made levels for others to play - we've checked it out for ourselves, and that is indeed the case.
Now, for some, 32 might seem like plenty, but for others who spend hours and hours with the game, 32 might not sound like all that many. There are a couple of things to think about here, though.
Firstly, the original Super Mario Maker on Wii U initially only allowed for ten courses to be uploaded, so 32 gives players much more freedom. The reason players are upset at the news is thanks to the Wii U game's star rating system, however; in the original, your ten-course limit could be increased if your uploaded levels earned enough stars from others players who enjoyed your creation. Eventually, the best designers found themselves able to share 100 courses, but this doesn't seem to be the case with Mario Maker 2.
So that leaves the 32 number somewhere in between - better for those who can't make masterpieces and who would have been stuck with just 10 uploads, but worse for those who can. The second thing to consider, though, is that Nintendo could well introduce a similar system here later on, or increase the limit in a future update. If you're still yet to pick up the game and the 32-course limit bothers you then, by all means, hold off for now, but it's probably not quite time to get out the pitchforks just yet. It's only been out for a matter of hours!
What do you think? Does this level limit impact your decision to buy the game? Would you consider 32 to be more than enough anyway? Share your thoughts with us below.
[source reddit.com]