In just a couple of weeks' time, the mysterious platformer Etherborn will be arriving on Switch and other platforms. Ahead of its release, the team behind the game has kindly shared with us some exclusive screenshots to show off some never-before-seen scenes.
We'll dive straight into the good stuff: as you can see, the world you'll be exploring has a kind of beautiful yet surreal aesthetic.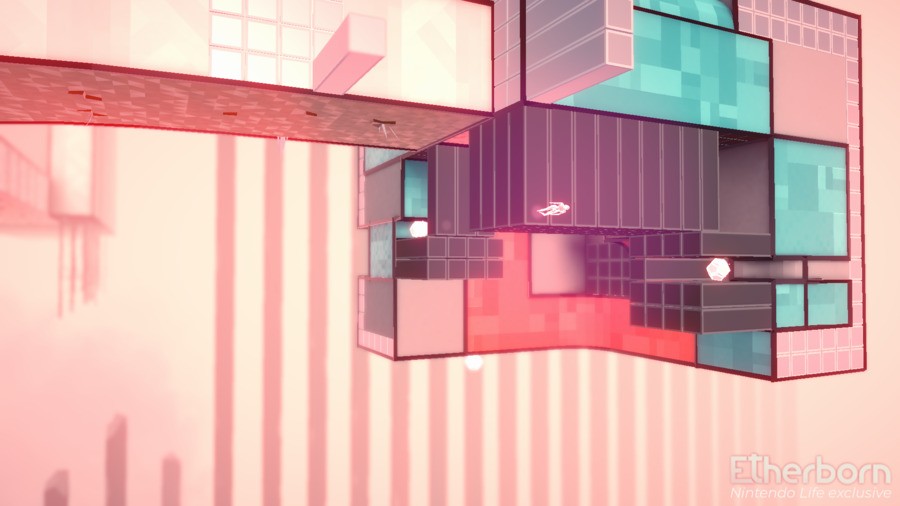 We also shared several more screenshots just last month which were released alongside the game's launch date announcement. If you were wondering, you'll be able to get your hands on this one from 18th July for $16.99 / £14.24.
In case you missed it last time, we'll leave you with the game's official description. Make sure to share your thoughts with us in the comments below.
Etherborn is an elegant leap in the gravity-puzzle genre. An environmental puzzle platformer built on exploring and understanding gravity-shifting structures in dreamlike, Escheresque levels. You play as a voiceless being, born into a mysterious world where a bodiless voice calls to you, patiently drawing you to its location. You must take this blank soul on a journey to find its own conscience. Widen the limits of your perception and find the paths that are hiding before your eyes.