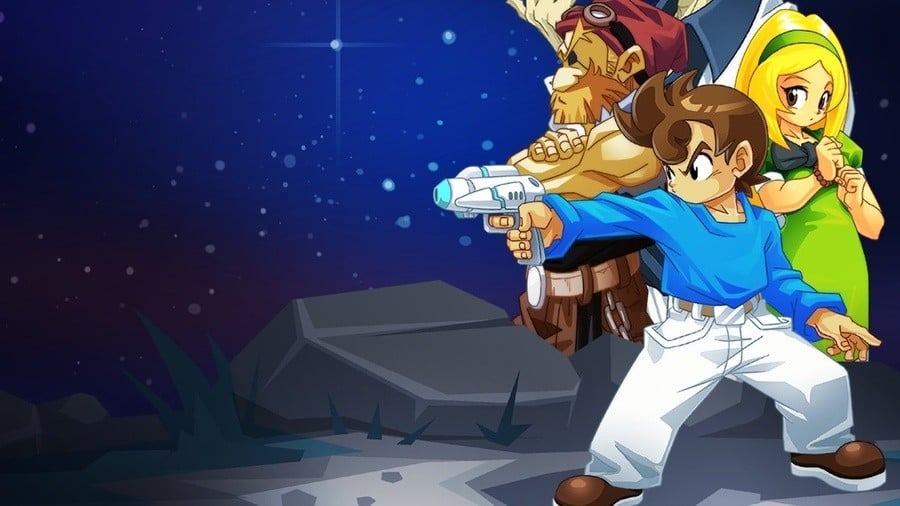 Indie studio FDG Entertainment's Venture Kid has proved quite popular on Steam so far, so it's great news to hear that a port is still planned for the Switch and that it will, in fact, be a Switch console exclusive.
In the game, you take on the role of the titular 'Kid' as you battle the evil Dr. Teklov and fight your way to his giant space fortress. If this sounds a lot like Mega Man, that's because it is!
The game comes with nine levels and plenty of bosses to tackle, eight unique power-ups to... well... power you up, many secret areas to uncover, and a lovely chiptune soundtrack (for those authentic retro feels). The soundtrack comes courtesy of composer Matt Creamer (who has previously worked on Retro City Rampage, Cartoon Network Match Land and more).
The latest tweet from FDG shows some footage of the game and assures us that it will be landing on the Switch soon:
Let us know if you plan on picking up this Mega Man alternative with a comment below...
[via twitter.com]