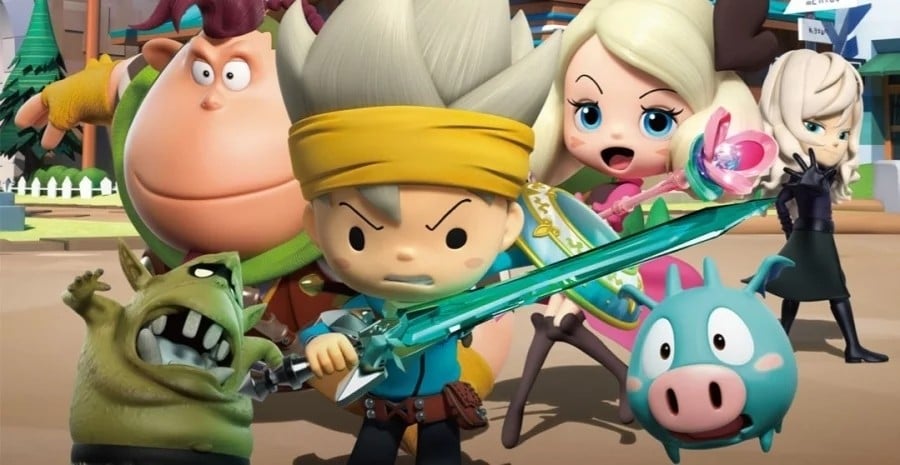 It looks like Level-5's video game and television series The Snack World is still receiving a western release in the near future, with the help of the localisation company 3Beep. The company's website reveals the following information:
3Beep is working with Level-5 to create the English language versions of the television series and video game.
The Snack World television series ran for 50 episodes from April 2017 to April 2018. The Snack World: Trejarers video game arrived in August 2017 and an enhanced version - known as The Snack World: Trejarers Gold - was ported across to the Switch in April 2018.
Given the news last week about two Professor Layton titles being localised for the Nintendo Switch, we're hoping this localisation is also for the Switch version of the game, rather than the original 3DS release. Here's a bit about the series, courtesy of a PR:
SNACK WORLD is a nutty place where mythology, fairy tales, and technology are fusion fare! When an evil mogul wrongs the young hero Chup, the boy and his bite-sized crew embark on an epic adventure of serving just deserts to the giant jerk.
Have you been wanting to play this game? Are you excited about all of these Level-5 games being localised for the Switch? Tell us down in the comments.

[source gematsu.com, via japanesenintendo.com]