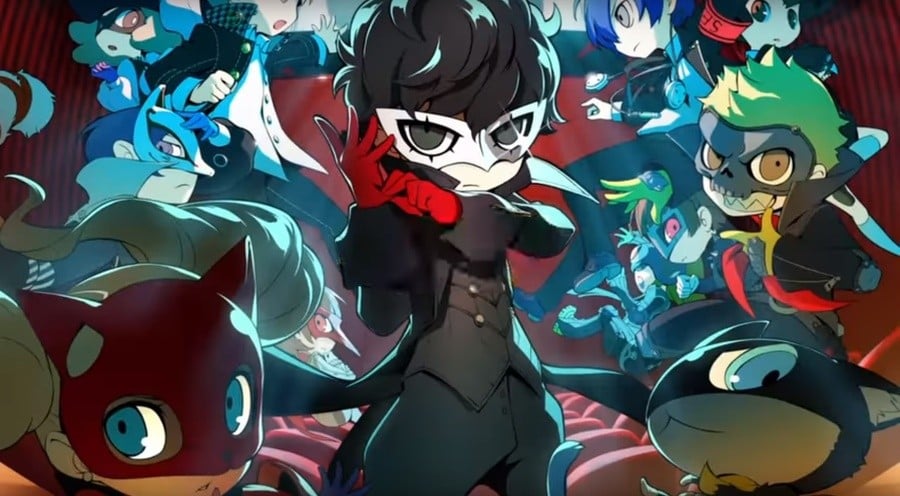 After being rated by the Australian Classification Board last month, it was yesterday confirmed Persona Q2: New Cinema Labyrinth would be released on the 3DS in both North America and Europe later this year.
If you want to find out more information about this title, check out the existing article. One other rather important detail we've found out about the game since is regarding the voice overs. In a statement to IGN, an Atlus representative confirmed the western release would include a Japanese voice track and English subtitles. Here's the full statement:
Persona Q2 New Cinema Labyrinth's localized release will be available exclusively on the Nintendo 3DS with a Japanese voice track and English subtitles. There are no plans to add an English dub to the game at this time.
This is unfortunate to hear considering past localised entries in the series have included English voice work - including the original Persona Q: Shadow of the Labyrinth. It is also hard to say why Atlus has not added English voice overs, but perhaps it is to do with cost-cutting.
New Cinema Labyrinth was released in Japan last November and will arrive locally on 4th June 2019. If you want to get to know the series a bit better before Joker is added to Super Smash Bros. Ultimate and happen to have a 3DS about, this spin-off might be a fun way to learn more about the large cast of characters in the long-running series.
Are you disappointed English voice work won't be in Persona Q2: New Cinema Labyrinth? Did you play the first game on the 3DS? Tell us below.
[source au.ign.com]