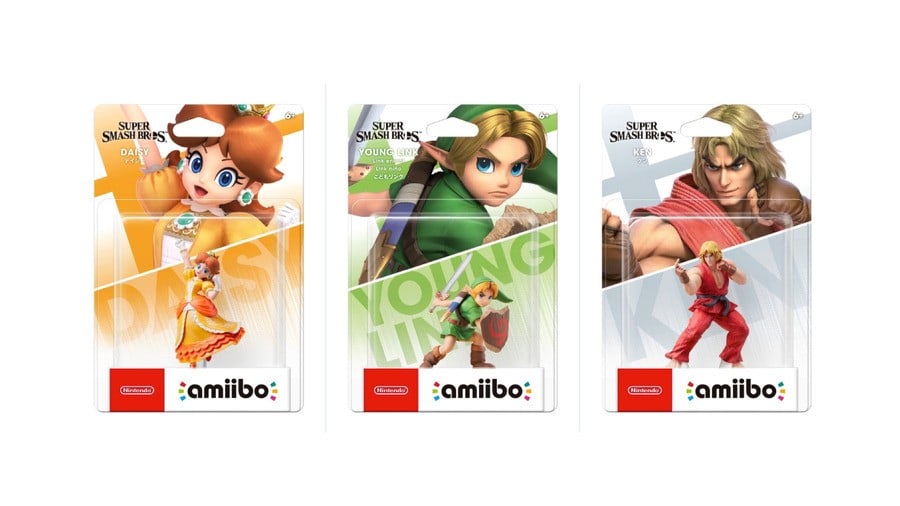 As if all the excitement of the Nintendo Direct wasn't quite enough, Nintendo has now gone and revealed even more amiibo figures set to arrive in April. Our poor, poor wallets.
That's right, Ken, Daisy, and Young Link are all set to arrive in stores (and then immediately into our collections) this April. On the 12th April, if we're being precise.
The news comes in addition to the reveal of Super Smash Bros. Ultimate's incoming Version 3.0.0 update - which arrives this spring along with DLC character, Joker - and the promise of another five figures all set to launch in 2019. Phew...
Have you been collecting all of the Smash figures? Will you be adding any of these to it in the near future? Let us know which ones you'll be getting in the comments.