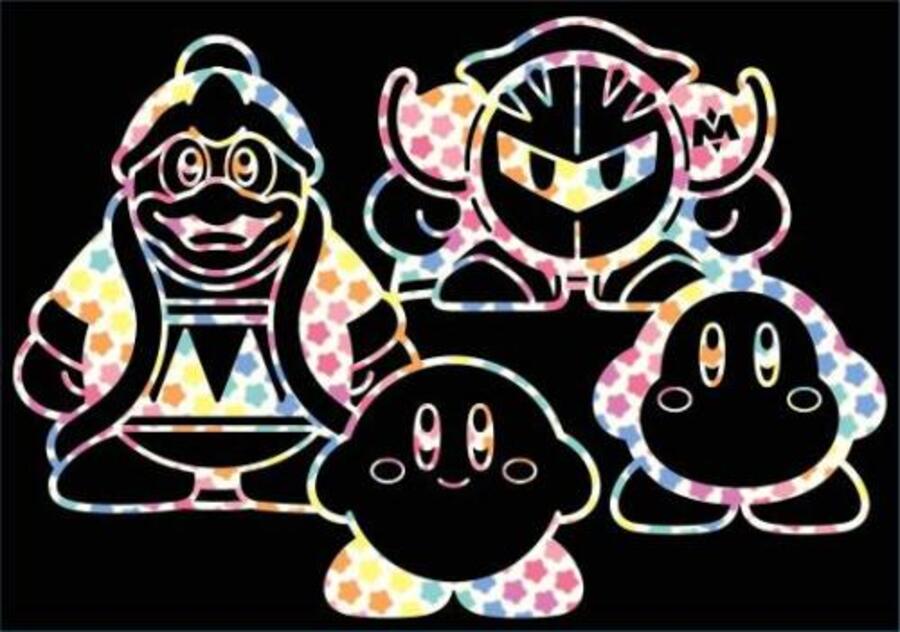 Kirby has been receiving a lot of attention this year, from the return of the Kirby Café in Tokyo, to a seemingly endless flow of free DLC for Kirby Star Allies and even a special focus in Super Smash Bros. Ultimate. His spotlight continues to shine, although only in Japan this time.
Next month, Kadokawa Shoten will be releasing a Kirby hidden art scratch book. Within, fans will find eight black pages with hidden art. To uncover the art, you use a special pen to scratch the pages. Artwork ranging from Kirby's first game on the Game Boy all the way to the Nintendo Switch will be featured. Additionally, a special stencil sheet is included to draw Kirby designs.
With all this talk of Kirby art, be sure to drop us a comment sharing your favourite Kirby costume.
[source japanesenintendo.com]