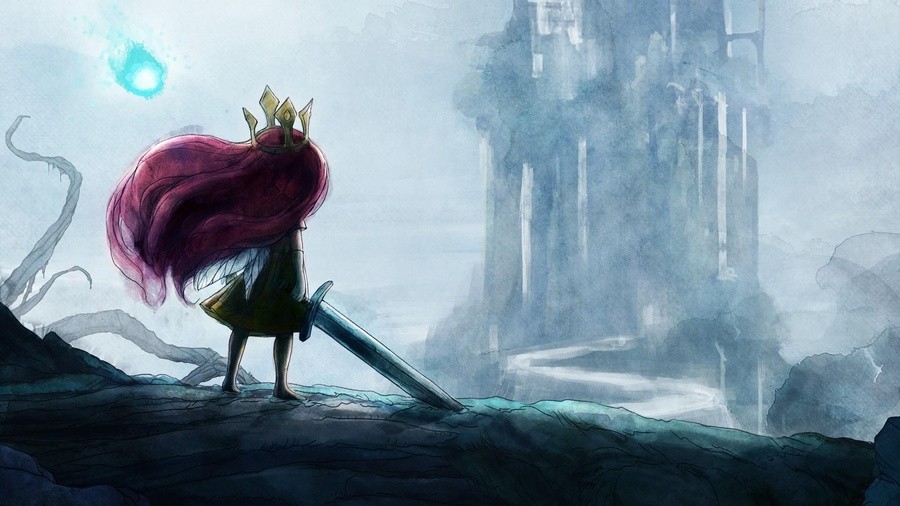 Last week, the Australian Classification Board revealed Ubisoft was releasing Sports Party on the Switch at some point in the near future. Now, the French-based publisher has officially announced the two hand-drawn adventures - Child of Light and Valiant Hearts: The Great War - will arrive on the Nintendo Switch on 11th October and 8th November. 
Child of Light - by Ubisoft Montreal - was originally released in 2014 on the Wii U and is a coming-of-age story about a young girl and who is struggling to save the lost kingdom of Lemuria and her ailing father. The game is a side-scroller with RPG and turn-based elements. The main character, Aurora, and her firefly known as Igniculus, will be team up with multiple other party members to take down the Dark Queen of Lemuria. There's levelling, skill points to unlock and abilities to upgrade, while you can also craft and improve equipment for your party. The Switch release will allow two players to work together, with one player controlling Igniculus and helping to solve puzzles.
Valiant Hearts - by Ubisoft Montpellier and also released on multiple platforms in 2014 - is about five individuals brought together by the horrors of war and a faithful canine companion. It's a story filled with themes of friendship, love, sacrifice, and tragedy and is based on the First World War. Throughout the game, you explore famous locations as you adventure through history, and solve puzzles while sneaking behind enemy lines. The Switch release will include touch controls - promising a level of interaction with characters like never before. Switch owners will also have access to an interactive comic book. Valiant Hearts: Dogs of War tells the story of Walt the dog and his sister Cassie during the years of WW1 as they navigate trenches and deliver messages to soldiers.
Prior to the official announcement of these two games, Ubisoft Montreal's creative director released a tweet of Child of Light running on Switch. In the background of the shot there appears to be a document possibly labelled "Child of Light II":
Are these Ubisoft games of interest to you? Did you play the original releases? Would you like to see a sequel to Child of Light? Tell us below.
[source news.ubisoft.com, via eurogamer.net]