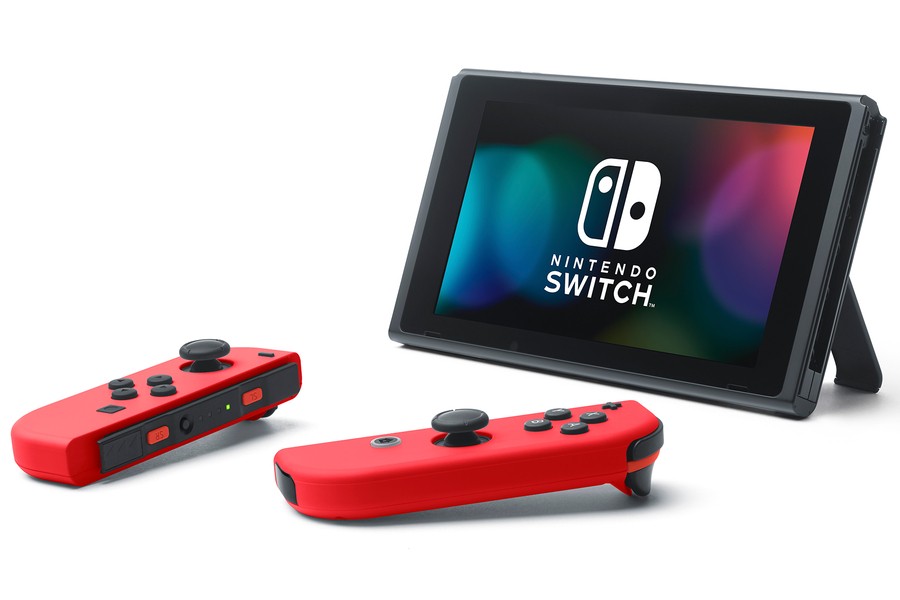 GameStop, the North American video game retailer giant, has revealed that Nintendo Switch sales doubled in the week following E3.
With Nintendo's share prices taking multiple hits after the E3 presentation, and after a rather mixed reaction from fans watching the show from around the world, it would be easy to assume that the last few weeks might have been on the rougher side for the house of Mario. As it turns out, console sales were through the metaphorical roof immediately after the event, suggesting that people must have liked what they saw.
Speaking to GamesIndustry.biz, vice president of merchandising at GameStop, Eric Bright, has mentioned his delight at the wide variety of announcements across the board during E3, stating that he's "looking forward to an incredible Q4". Apparently, Nintendo was the pick of the bunch, with the Super Smash Bros. Ultimate showcase and Pokémon Let's Go reveals sparking that boost of console sales.
"Nothing beats Nintendo's overall announcements," he says. "Super Smash Bros is jumping right up to the top of the [pre-order] list. We're also seeing great reaction from Pokémon Let's Go, both SKUs, and then of course people are trying to get their hands on the Pokéball [controller] as well... Nintendo fans are definitely reacting"
Nintendo's E3 presentation was certainly divisive, mostly thanks to its almost too heavy focus on Super Smash Bros., but with more games set to be revealed before the year is up, we doubt there's anything to be too worried about.
Did you think Nintendo's E3 show did enough to shift consoles? Let us know your lasting impressions in the comments.
[source gamesindustry.biz]