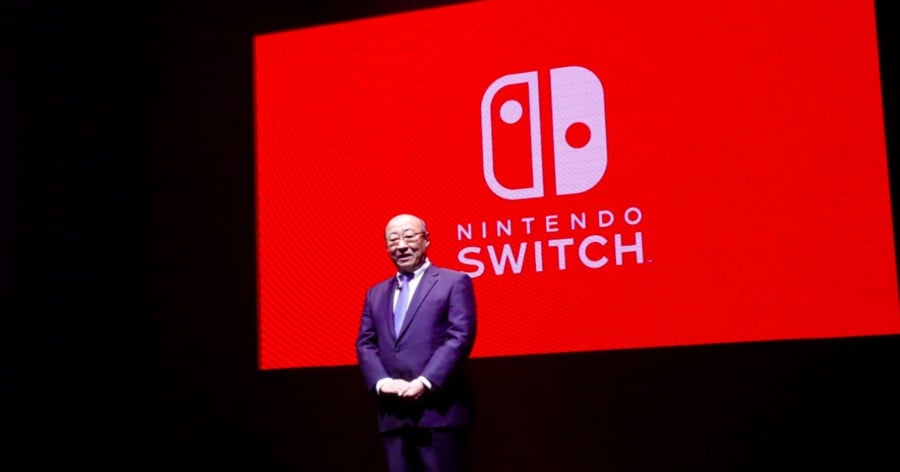 Outgoing Nintendo president Tatsumi Kimishima has just taken part in his final meeting with the company's shareholders, and has revealed that the company hasn't fully disclosed its 2018 software lineup.
Kimishima - who has stepped aside to allow Shuntaro Furukawa into the hot seat - was quizzed about the fact that Nintendo's E3 showing triggered a decline in share value, with investors apparently concerned that the company lacks the games needed to keep up the Switch sales momentum. 
We already know that Pokémon: Let's Go, Pikachu! and Let's Go, Eevee! and Super Smash Bros. Ultimate are on their way before the close of 2018, but it seems even these potential blockbusters can't give investors the confidence they need.
Kimishima stated that Nintendo will reveal more about its full 2018 lineup at the appropriate time, and this includes games that will launch during the competitive holiday season at the year's end.
Even so, Kimishima referred to the already-confirmed lineup as "powerful", and stated that it is one of Nintendo aims to maintain the Switch's sales performance all the way up to the festive season, which triggers a rush of sales in both hardware and software.
What titles do you think Nintendo has up its sleeve for 2018? Is the company wise to hold stuff back, especially when events like E3 give it the chance to get people excited about upcoming games? Let us know with a comment.
[source dualshockers.com, via nintendo.co.jp]