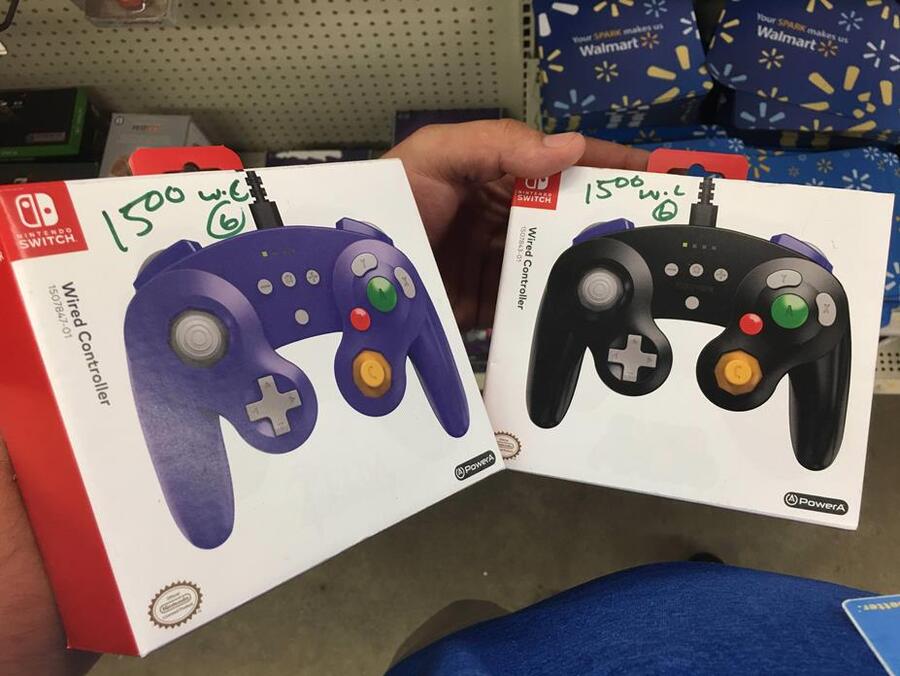 Accessory maker PowerA has been particularly kind to fans of Nintendo's hybrid platform, bringing a whole collection of attractive, officially-licensed controllers to the system featuring everyone's favourite Nintendo characters. Now it seems to be targeting a slightly different audience and we can already hear the distant cheering and whooping.
It would appear that these new, also officially-licensed GameCube controller designs will be headed to stores in the near future, bringing purple cube-shaped nostalgia along for the ride. The image above comes from Mew_The_Creator who explains that the boxes are mock-ups used at the facility where he works. Sent by manufacturers, these mock-ups are used to plan product layouts in public stores, and therefore provide the facility with an understanding of how store shelves will look.
It looks like PowerA will be releasing a new line of Mario-themed controllers, too. Another photograph from the facility shows the following designs, all of which feature slightly more subtle designs than those released in the recent wave mentioned above.
We don't know about you, but those GameCube designs certainly look like they could be a great way to have some fun on the upcoming Super Smash Bros. for Switch. Will you be grabbing any of these designs if they do indeed reach stores?
[source nintendoeverything.com, via reddit.com]