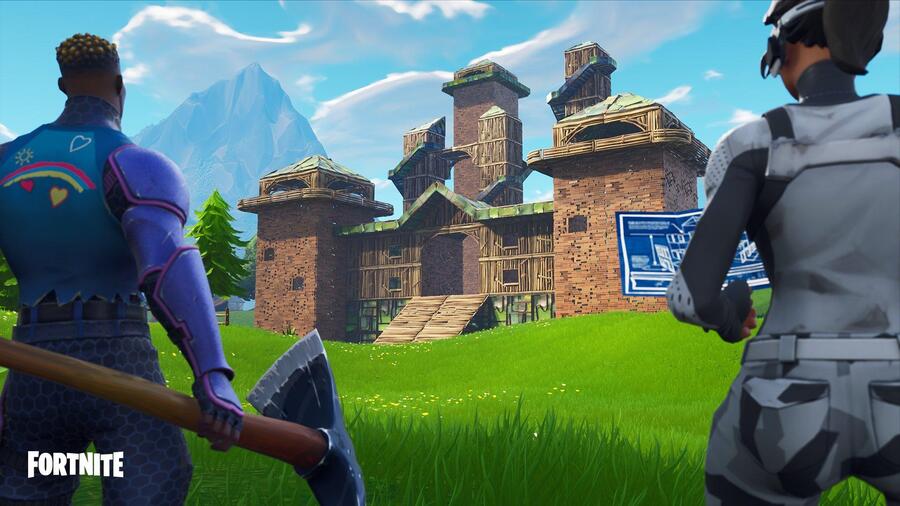 Fortnite is being updated to Version 4.5 today, bringing with it a whole lot of changes in the form of weapons, modes, bug fixes, performance improvements, and more.
Perhaps the biggest news is the introduction of the new limited-time 'Playground' mode. This new option allows players to freely build and experiment in a sandbox style setting, essentially acting as a practice mode that could be a fantastic addition for those who are new to the game. The current 'Final Fight Teams of 20' mode has also been replaced with 'Final Fight Teams of 12'.
This week's new weapon is the Dual Pistols, promising to bring "two times the fun and firepower". The Dual Pistols will be available in Epic and Legendary variants, have a base damage of 41-43, and will shoot from both pistols with just one pull of the trigger.
There are also a couple of changes specific to the Nintendo Switch version of the game, including varied audio to players' footsteps in water and an improved performance when skydiving by reducing rendering related CPU hitches. This should hopefully help to make that initial descent slightly smoother.
The full patch notes have just been released if you want to take a look at every change coming to the game - the list is astonishingly long and contains numerous little fixes and tweaks to improve the game.
The game's servers went down at 9am BST (4am ET) today to implement the latest patch, with a return to normality expected in just a few short hours' time.
Have you been getting stuck into Fortnite on Switch? Will you give this new practice mode a spin to see what the fuss is all about? Let us know how you've been getting on below.
[source epicgames.com]