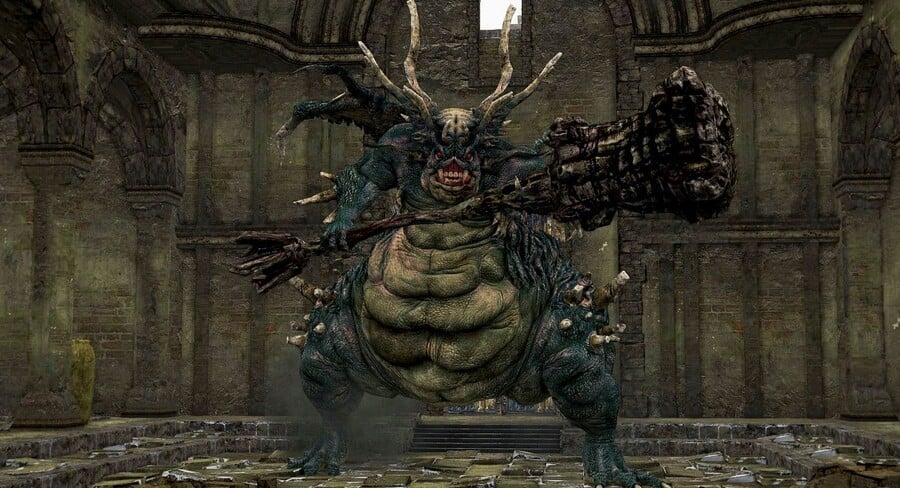 Last week we reported on how FromSoftware and Chinese studio Virtuos had reportedly managed to wrestle Blighttown - a notorious location in Dark Souls, known for its brutal boss fights and crippling frame rate issues - to a stable 30fps on Nintendo Switch.
Well, PAX East has come and gone, and now we have some actual footage to help cement those reports for upcoming port, Dark Souls: Remastered. Taken off-screen by YouTuber Reakor Kacho, the short but brutally sweet video shows one player taking on the infamous Asylum Demon. Not only do they slay the vile beast, but they do so without very much slowdown at all. Of course, this is running in docked mode, but we're hopeful the portable side of things will be just as stable.
So, there you have it - a seemingly stable-looking Dark Souls: Remastered on Nintendo Switch. The game launches on 25th May. What do you make of the news? Share your thoughts with us below...
[source youtube.com]