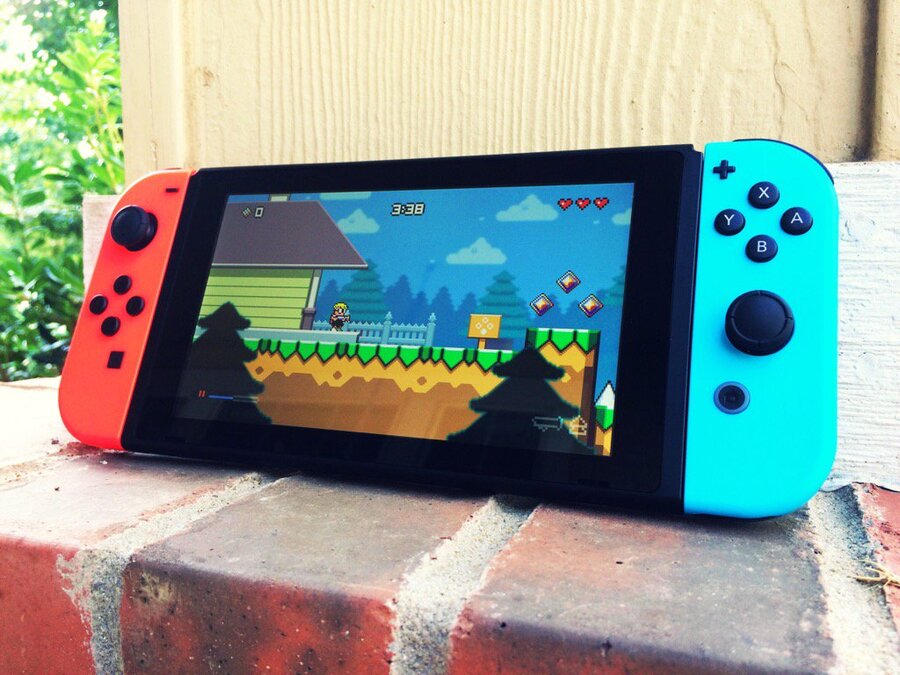 In the early days of the eShop on the Nintendo 3DS, one of the standout titles for the digital storefront was Mutant Mudds, a 12-bit tough-as-nails platformer that utilized the 3D effect. It certainly put Atooi—then part of Renegade Kid—on the map for Nintendo players, and it later got a solid follow up in Mutants Mudds Super Challenge. The original game has since seen release on several platforms—including the Wii U—and now it seems that it's coming soon to the Switch.
Jools Watsham—the head of Atooi—recently posted an image to his Twitter showing the game running on a Switch screen. No more information is present at the moment, such as a release window or possible extra content—but at least we can know that this excellent platformer is progressing well in the works for the console. Hopefully this means we can look forward to seeing more from Atooi in the future; perhaps the upcoming Chicken Wiggle or Mutant Mudds Super Challenge?
What do you think? Will you get this on Switch? What's your favorite Renegade Kid game? Drop us a comment in the section below.
[source twitter.com]