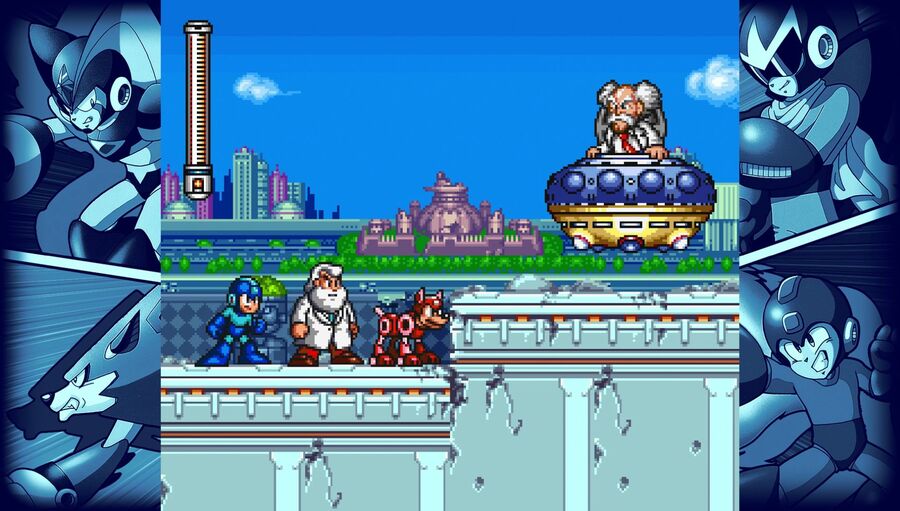 No doubt many Nintendo fans were greatly disappointed by the puzzling omission of anything Nintendo with the recently released Mega Man Legacy Collection 2. Considering that some of the games included originally came out for Nintendo platforms and that the first Mega Man Legacy Collection came out on 3DS, it seems logical that the new collection would be sure to see a release on Switch or 3DS, but apparently Capcom doesn't want too much money from the Nintendo fanbase. Nonetheless, some interesting references to the 3DS have been found in the game's code.
A dataminer named Greigamaster recently found some code that indicates a multiplayer battle mode for a supposed 3DS version. Additionally, code was found referring to saves and replays for an SD card, and the 3DS has its own directory file, too. As the source article points out, this either means that the game is coming to 3DS, was initially coming to 3DS before getting canned, or it's completely unrelated to the collection at all and is just simply code belonging to another project by the same team. Though the last one is unlikely, it makes one wonder which of the first two outcomes would explain this.
What do you think? Is Capcom planning a late release of the game for 3DS? Would you buy it for the platform? Share your thoughts in the comments below.
[source rockman-corner.com]