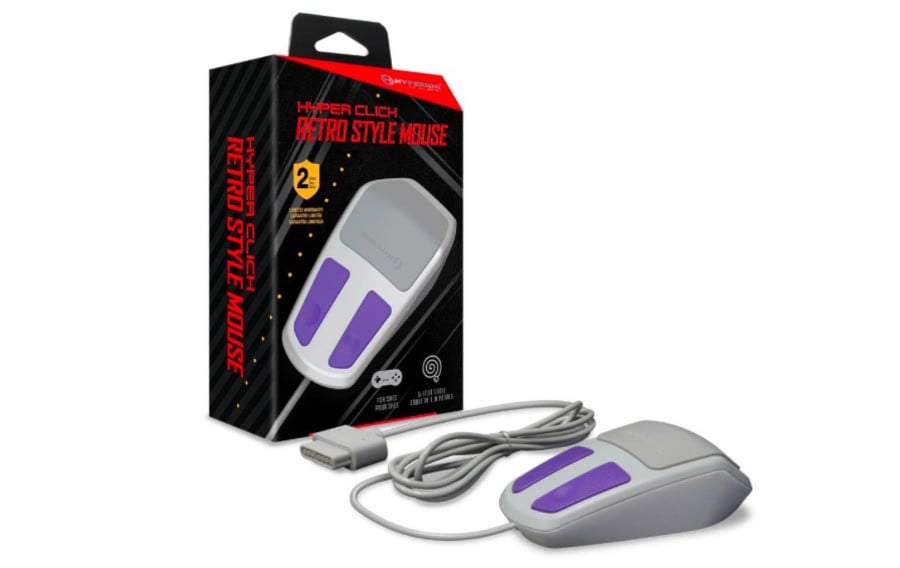 The SNES mouse never really gets the attention it probably deserves. Despite shipping with Mario Paint - which was as close to being a "killer app" for the device as you were likely to get - and offering compatibility with more games that you might expect, the mouse has been largely forgotten as time as gone on - but not by peripheral maker Hyperkin.
The company behind the Retron 5 is releasing a replacement SNES mouse next month dubbed the Hyper Click Retro Style Mouse, and it will cost just $20. 
It boasts the "iconic retro-style color scheme" of the North American SNES, and offers "smooth and responsive cursor control, perfect for drawing, commanding troops, or fragging enemies." Oh, and the cable is 6ft long. It ships on July 6th.
Just in case you're one of those people who thinks the SNES mouse is only good for Mario Paint, it's worth noting that it's also compatible with titles like Eye of the Beholder, T2: The Arcade Game, Doom, Wolfenstein 3D, J.R.R. Tolkien's The Lord of the Rings: Volume 1 and Cannon Fodder, as well as many others. 
For twenty bucks, it's well worth considering this upgrade if you're keen on your SNES kit - especially as your original mouse may well be reaching the end of its useful life these days.
[source tinycartridge.com]