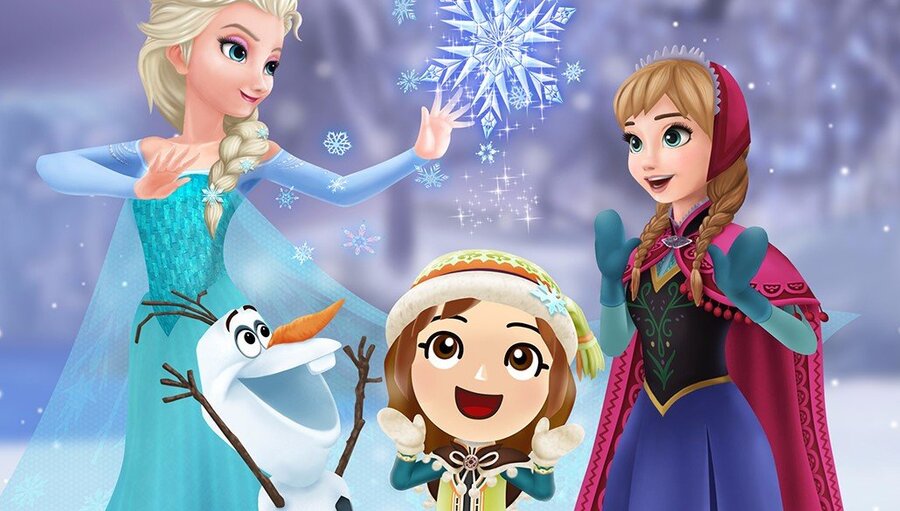 It's that time again for the North American Nintendo Download Update, and this week has some tempting options. The Wii U eShop line-up includes a roguelike that we rather, well, like; in addition the home console has two rather nice DS arrivals on its Virtual Console. The 3DS has a high profile retail release and some promising / high quality download-only titles. There are also plenty of 3DS HOME Themes, so let's get to it.
Missed the European Nintendo Download Update? Don't fret, its rather 'succinct' details are right here.
Wii U eShop
Bit Dungeon+ (Dolores Entertainment, $6) - This top-down roguelike features two-player co-op and procedurally generated levels; there are six different level themes, over 40 individual enemies and a horde of massive bosses to defeat. There are also various unlockables to uncover as well as multiple endings. We were impressed and gave this a strong recommendation in our Bit Dungeon+ review.
Mahjong (Sanuk Games, $4.99) - We seem to have had a lot of variations and releases in this genre across DS, 3DS and even Wii. Now it's the turn of the Wii U for some tile matching action.
Wii U Virtual Console
Animal Crossing: Wild World (Nintendo, $9.99) - This DS entry brings the first portable entry in this series to the Wii U eShop. This is a charming part of the franchise, though this download version naturally doesn't include the original online or multiplayer features; you can read what we thought about this restricted version in our most recent review.
Kirby: Canvas Curse (Nintendo, $9.99) - The DS predecessor to 2015 Wii U release Kirby and the Rainbow Curse, this put the DS touch screen to work as players drew lines to help Kirby roll his way along; we felt some of the novelty had worn off in our most recent Kirby: Canvas Curse review.
3DS Retail Download
Disney Magical World 2 (Nintendo, €39.99 / £34.99) - This follow up once again offers a sim / adventure experience within a whole load of Disney settings; it's ridiculously charming, too. Famous franchises such as Frozen are included, and we were certainly impressed as we gave it a strong recommendation in our Disney Magical World 2 review.
3DS eShop
Gurumin 3D: A Monstrous Adventure (Mastiff, $14.99) - A 3D action adventure game with a long history, in recent times its been remastered and revived for PC and, now, the 3DS. It puts the stereoscopic screen to work, and as a full retail game 'back in the day' it offers a lengthy campaign, multiple endings and various goodies. We're working on a review, but until that's ready you can check out our hands on impressions from PAX West.
Chase: Cold Case Investigations - Distant Memories (Aksys Games, $5.99, My Nintendo discount also available as Reward) - An eye-catching project led by Taisuke Kanasaki and developed by the talents of multiple staff from the now shuttered CiNG studio. They're well known for narrative-driven titles on the DS in particular, including the likes of Trace Memory, Hotel Dusk: Room 215 and Last Window: The Secret of Cape West. This one seems to boast a noir-style, an intriguing plot, and the opportunity to investigate crime scenes and interrogate suspects. We'll crack the case of whether this is worth a look in our review.
SEVERED (Drinkbox Studios, $14.99, cross-buy available on Wii U with same Nintendo Network ID) - As per the Wii U version, but playable on the go. This is an accomplished, clever piece of touch screen gaming, as we argue in our Wii U eShop SEVERED review.
New Nintendo 3DS eShop
BlockForm (CW-Games, $4.99) - The latest New 3DS eShop exclusive, in this one you control a cube with legs for which the colour of the platforms is important due to its effect on its mood and move set.
3DS HOME Themes
Sonic series: Cute Style
Sonic series: Shadow Style
Sonic series: Silver Style
Sonic Bundle #3
Gurumin Party Time Theme
Gurumin Heroes Theme
Gurumin Monster Pals Theme
Gurumin Night Parade Theme
Gurumin Orange Twist Theme
Gurumin Monster Bundle
---
Rather than produce a list of discounts Nintendo of America is pointing those interested to the official sales and deals website.
That's everything for the North American Nintendo Download Update this week - let us know what you're planning to download in the poll and comments below.