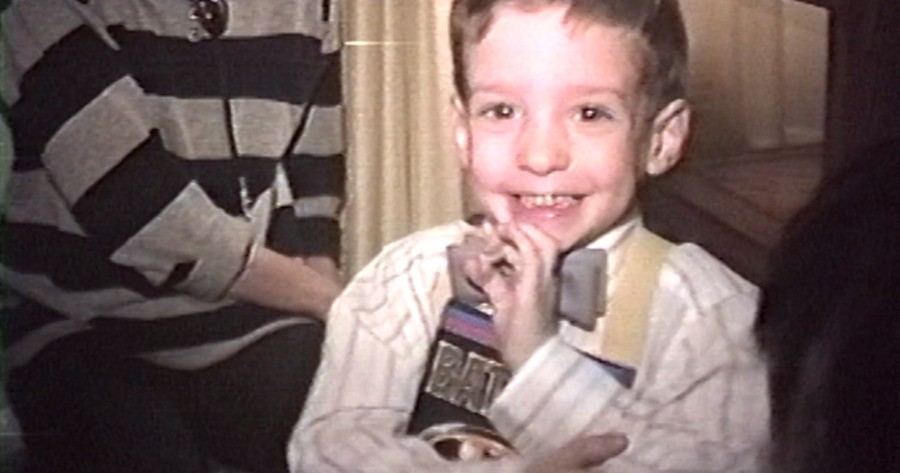 Close friend and occasional Nintendo Life contributor Tyler Esposito is at it again - he's followed up on the Christmas video which saw him tearing off the wrapping to his shiny new NES back in 1989 with a birthday clip which shows just how popular Tim Burton's Batman movie was at the time.
Esposito sets the scene with plenty of Batman-related merchandise - ranging from breakfast cereal to tablecloths - and points out that back then, his four-year-old younger self wanted nothing more than to get his tiny little hands on Sunsoft's official Batman video game.
Tension builds as the fresh-faced youngster - dressed in what he freely admits was the worst outfit his mother ever forced upon him - stalks the room, waiting expectantly for the moment when he'd get to open his presents. A Teenage Mutant Ninja Turtles toy is quickly cast aside as the smaller, NES game-sized packages are produced, and Esposito is initially wrong-footed by a copy of the superb DuckTales.
However, Batman comes next - with predictable feelings of jubilation - before Indiana Jones and The Temple of Doom arrives to really stink things up. As is the case with all of Esposito's excellent videos, it's a nostalgic trip down memory lane that we can all relate to - don't forget to subscribe to his excellent iRetrogamer channel for more videos like this one.