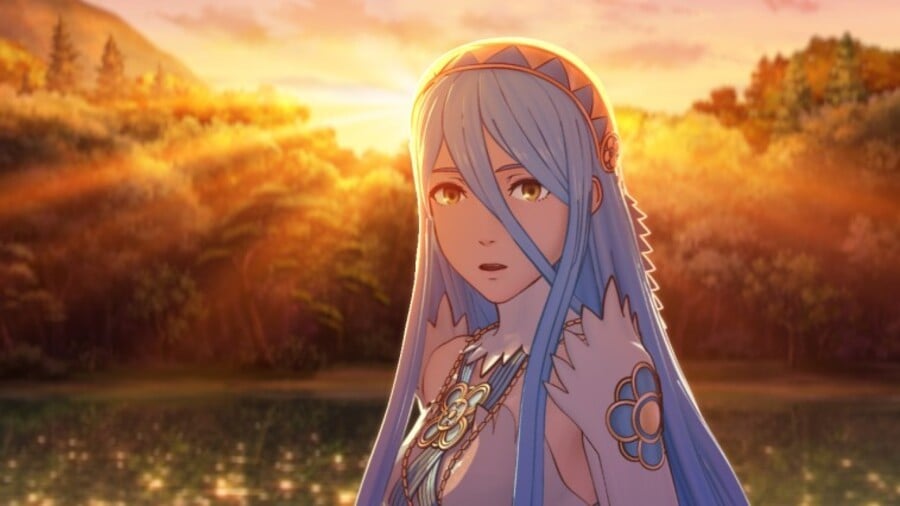 Fire Emblem Fates is just a few weeks away in North America - still no release date in Europe, much to this writer's chagrin - which means that fans can gear up for the adventure. There'll be the choice of two versions, DLC maps and then a downloadable third campaign; that's a lot of Fire Emblem.
Some recent focus has been on changes to the Western localisation, though details on same-sex marriage being included were actually confirmed last summer - to break into first person, my memory was too short with that one. More notable in recent times was confirmation of the removal of a drugging scene, which was likely a reaction to the interpretations that it was homophobic.
Another area of some contention in the original Japanese releases is a 'petting' feature, which is part of the game's relationship building mechanic. In this players use the stylus on the touchscreen to stroke other characters, with suggestive dialogue also featuring at some points - including between siblings. A Nintendo rep confirmed to Kotaku that this has been taken out of the localised version
Yes, that is the case [that petting isn't in the English version]. You might have heard somewhat misinterpreted or exaggerated information about the Japanese original game, but even in the Japanese original version, we have not included any features which are considered inappropriate in Japan.
That's likely to be the last of the major localisation talking points, we suspect. It was rated 15 years and over in Japan, though the 'Teen' ESRB rating for North America means it won't have lost all of its edge; this is a game with flirting, relationships and probably skimpy outfits, after all.
We've published our hands on impressions of Fire Emblem Fates and were rather impressed - is this on your wishlist?
[source kotaku.com]