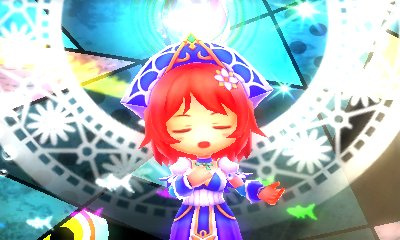 Stella Glow arrives in North America very soon, bringing its own unique blend of music and RPG gameplay - along with a gorgeous launch edition - to the region. Thankfully NIS America has now announced full details for the European release, with the good news being that it'll arrive as both a physical and download title.
There are no details on an equivalent - and amazing- launch edition, but it will arrive in Europe on 11th March 2016. Originally developed by Imageepoch, in our first impressions we said this is "already looking like an SRPG worth singing about".
NIS America has released the opening cinematic, below. Check it out and let us know whether you're planning to pick this up on 3DS.