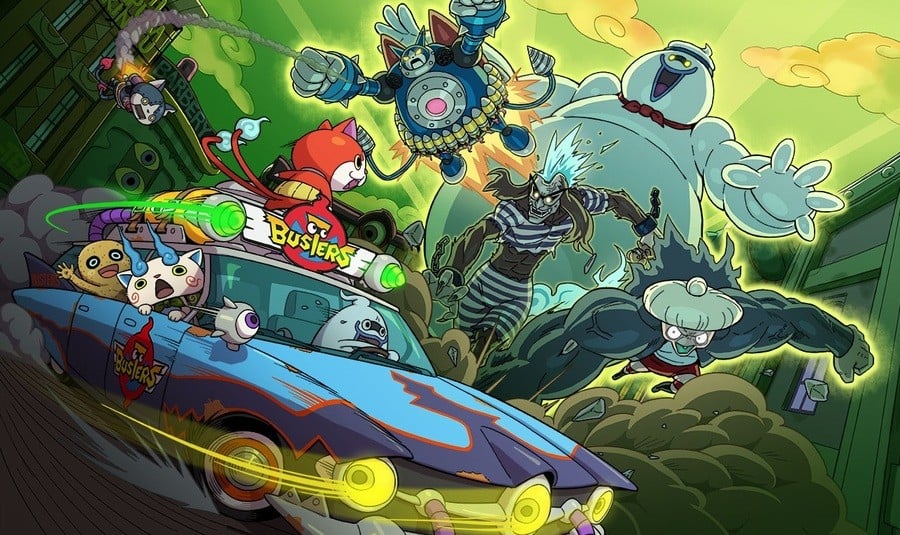 As the west prepares itself for the onslaught of Yo-Kai Watch, our Japanese friends have been enjoying the franchise for some time - as well as its spin-off releases, such as Yo-Kai Watch Busters.
Released this year in two flavours - Red Cat Team and White Dog Squad - Busters takes inspiration from the Hollywood series Ghostbusters, which happens to be getting a reboot shortly.
Level 5 has just confirmed that a third version of the game will launch in Japan this December, along with a free update for the other two editions. Yo-Kai Watch Busters: Moon Rabbit Team was revealed in the latest issue of CoroCoro Comic, which you can see below.
The first Yo-Kai Watch title is coming to North America this year, with a wider global release happening in 2016. Alongside the game, there are plans to release a flood of merchandise as well as an animated TV show.
[source gematsu.com]