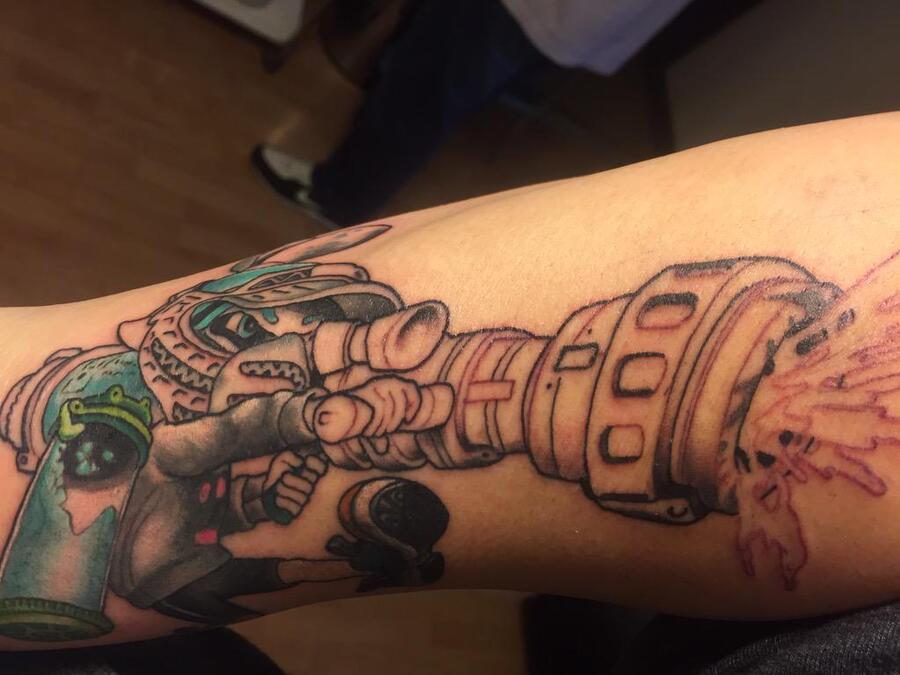 We're no stranger to seeing Nintendo fans getting "inked up" here at Nintendo Life. Over the years we've seen the worst ever Charmander tattoo, a ink-covered gaming comedian and even someone who adorned his wrist with a 3DS AR Card tattoo.
Splatoon only hit the shops last week and we've already seen tons of awesome fan-art, but Chris Becker - aka @Nintendad - is already such a fan of the game that he's committed an Inkzooka-wielding inkling on to his arm for life. Now that's commitment to the cause.
What do you think of Chris' choice of tattoo? We know that part of the fun in Splatoon is getting inked, but do you think perhaps this is taking it too literally? Or do you think it's an awesome way to show your dedication? As ever, drop a comment below to tell us what you think.