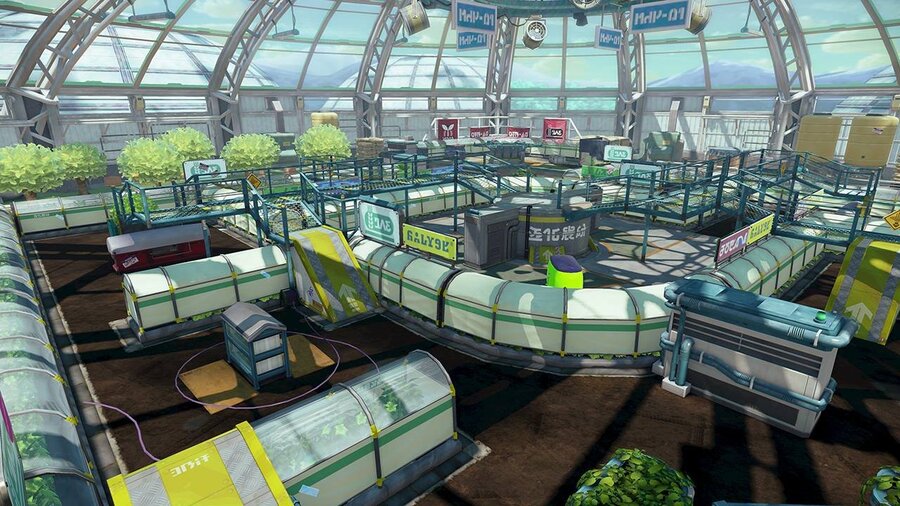 Nintendo's squid shooter, Splatoon, continues to grow, with the latest update now live. The Kelp Dome map, previously featured in the single player portion of the game, will now appear in the multiplayer modes.
Kelp Dome is a map featuring maze-like greenhouses. There are two pathways to take in this arena – above and below – with both having their advantages. Many battles are likely to take place in the central part of the map.
This latest update follows the inclusion of the Inkbrush weapon, along with the Ranked Battle Mode, Port Mackerel map and N-Zap '85 rapid-fire Shooter weapon.
Now, how about increasing that level cap? Let us know in the comments if you're a fan of the latest Splatoon multiplayer map.