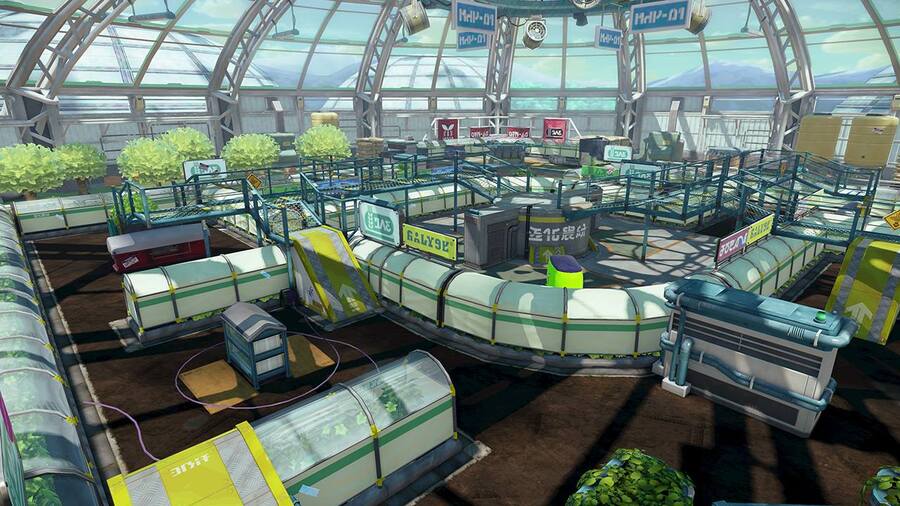 Update:
It's now been confirmed that this stage will arrive today (10th June) at 7pm Pacific Time / 10pm Eastern, which supports the previous 'tomorrow morning' announcement from Nintendo of Europe as this is 3am UK / 4am CET.
Original Article:
Splatoon is turning out to be the game which keeps on giving. There were some concerns that the game launched a bit light on content at the end of May, but with the recent addition of the Ranked Battle mode and Port Mackerel map followed shortly by the all new Inkbrush weapon, our fears are quickly been swept aside.
The latest news is that the Kelp Dome map arrives tomorrow morning in Europe (and we assume North America too). This will be another free map, making it the seventh option that'll cycle through the two core online modes.
The boundaries of the dome and the inner, maze-like structure of the facility are covered in ink-resistant glass, for those of you worried about tactics. It looks like it will be a blast to battle for squidling supremacy in.
As always, let us know what your thoughts are on this new map with a comment below.