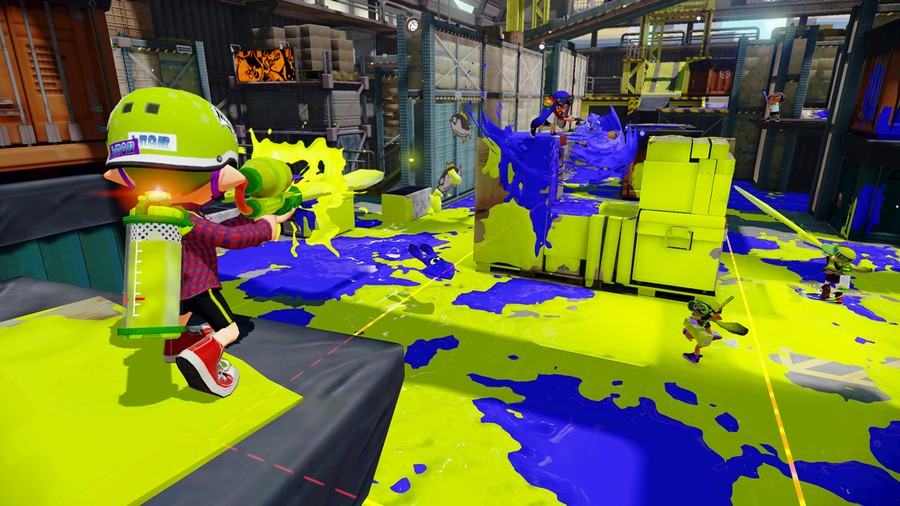 Splatoon's arrival at the end of May certainly brought some hype to the Wii U, and early chart results were certainly positive for the title. As it approaches one month on the market, however, we're left to wonder how it'll fare over the summer months.
It's holding its momentum fairly well, it seems. Still shifting units in Japan, the latest results for the UK show the title holding firm in the top 10, with just a 7% drop in sales for last week. While the positions do not necessarily reflect hugely impressive sales numbers, the Wii U shooter has at least avoided a rapid tumble down the charts, securing 8th in the all-format charts.
The overall multi-platform leader this week is LEGO Jurassic World, with the 3DS version having weaker sales than the home console equivalents while being ahead of the Vita. The mystery over the release of the Wii U version in the UK (and Europe as a whole) goes on, though, with pre-orders pushed back to early July by retailers - Warner Bros. hasn't replied to our requests for clarification.
Back to the multi-platform charts, Super Smash Bros. on Wii U and 3DS climbed five places to 30th, while Mario Kart 8 climbed two places to 32nd.
[source chart-track.co.uk]