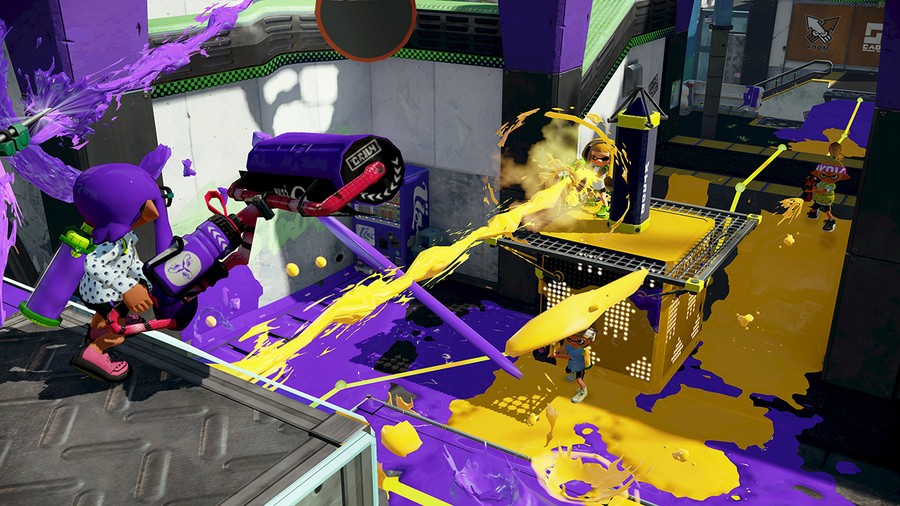 Splatoon is the game that keeps giving, for free no less, and the latest major update has gone live to tidy up gameplay. More tangible content is also coming, though, with Nintendo confirming that the Tower Control mode will be joining Ranked Battles on 1st July.
It'll launch at 7pm Pacific / 10pm Eastern in North America, and 3am UK / 4am CET in Europe on 2nd July. Below is Nintendo's description.
Hop aboard the tower placed in the middle of the map, and ride it to your opponent's goal. stay sharp—you'll have to protect whoever's riding the tower from enemy attacks!

Once someone jumps onto the tower, it starts moving along a set path toward the other team's goal. If the tower doesn't arrive at either goal before time runs out, the team that's moved it closest toward their opponent's goal wins. Ride the tower all the way into the other team's goal though, and you'll get a decisive knockout victory.
We'll all get a look ahead of time, though, as the Nintendo Treehouse team will demonstrate Tower Control in a special live stream today (30th June) - that's at 3pm Pacific / 6pm Eastern / 11pm UK / midnight CET. We suspect a new stage may feature. A fresh tweet from Nintendo of Europe shows a Skyscraper-style stage in its trailer.
As always we'll be live streaming and blogging the Treehouse. Will you be tuning in and tackling Tower Control when it's released?