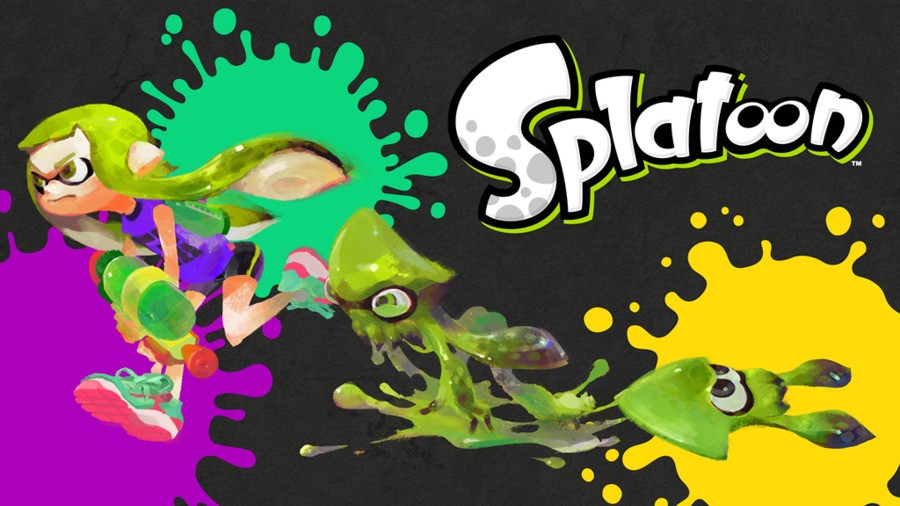 Splatoon is being spruced up with new content on a weekly basis, adding new stages and weapons to the mix. It's also had fairly regular software updates, and the next major set of changes will be implemented on 30th June with version 1.3.0. It'll fix some Splatfest issues from Japan - prior to the first Western event on 4th July - but also tweak some aspects of gameplay.
An official changelog outlines exactly what will be adjusted in the update - as with any tweaks to abilities and balancing, we suspect opinions will be mixed.
Splatfest:

- When there are more members on one team than the other and the match-making process takes too long, members from the same team will be able to battle each other
- Members will still receive Splatfest Points even when they battle against members of the same team
Note: Only the results from matches against the opposing team will be included in the overall Splatfest results

- Adjustments have been made to allow some players at random to participate as early as 5 minutes prior to the official start time of Splatfest in order to make for a more pleasant gaming experience

(Note: All players will be able to participate once the event begins)

- This adjustment was made to lighten the server load at the beginning of the Splatfest

- Adjustments have been made to the number of Super Sea Snails distributed to members of the losing team that have earned either of the top two Splatfest rank titles

Special Weapon Adjustments:

- Inkstrike: The amount of area covered will be more consistent regardless of where it lands
- Kraken: The amount of knockback is increased when taking damage from an opponent while using Kraken

Ability Adjustments:

- Ninja Squid: Swim speed will be lowered when using this ability
- Stealth Jump: The amount of time it takes to Super Jump will be longer when using this ability
- Ink Resistance Up: The effects with respect to the amount of damage and speed when moving through enemy ink will be adjusted
Other:

Other adjustments will be made to make for a more pleasant gaming experience
Do you like the sounds of these adjustments, or are you a Kraken fiend annoyed that you'll be slightly less deadly when rampaging around the map? Let us know!
[source en-americas-support.nintendo.com]