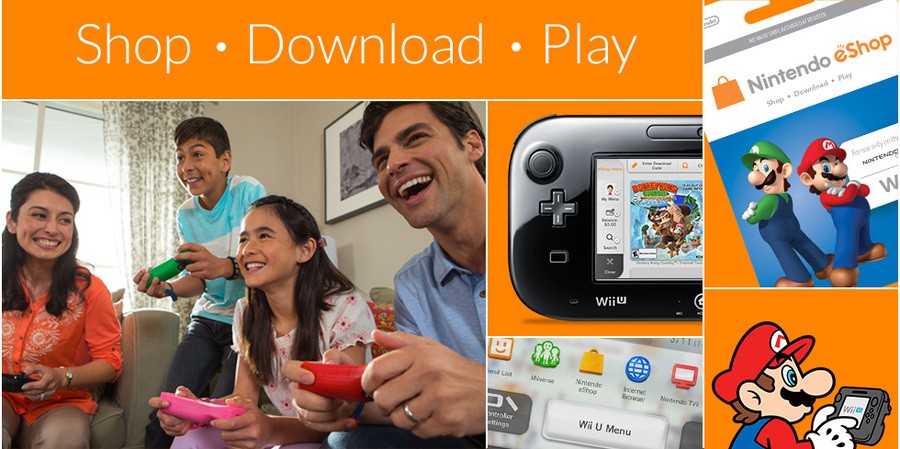 Not long ago we published our updated list for the biggest Wii U retail games of 2015, opting out of continuing our recent approach of combining retail and selective eShop titles in one. This was to give the eShop its fair due - there are plenty of promising titles heading to the home console's download store, and we wanted to give them their own platform.
So this is a focus on download-only games, though we've been dirty cheaters with one entry that's also getting a physical retail release; it's a title that'd been a download game in our heads since it was announced, and we want it to have a bit of spotlight. It's a scandal, we know, but we hope you'll agree that it's a game worth being excited about, in any case.
Another challenge with download games is that their release windows often have a greater sense of flux, so it's possible that some of these will slip into 2016. For entries where we provide no date it's our understanding or logical assumption that the game is coming in 2015, but isn't a guarantee.
With those provisos out of the way check out our ten selections below, along with a number of honourable mentions.
---
This is our somewhat cheeky addition, as publisher Deep Silver is bringing Mighty No. 9 to physical retail, too. As mentioned above it's stuck in our heads as a download courtesy of its Kickstarter origins, and will cost less on the eShop than in stores - a 'spiritual successor' to the Mega Man series, this Keiji Inafune-led title also goes its own way with a modern art style and some nifty dash mechanics. Also coming to the 3DS at a later date, we're excited to see whether this lives up to the potential that saw it become one of Kickstarter's biggest gaming successes.
---
Shin'en Multimedia was determined to keep FAST Racing NEO under wraps until it was ready to be shown, before unleashing a début trailer prior to E3 and making a successful appearance on the Nintendo Treehouse live stream. Running at 720p and at a solid 60fps, this looks hugely promising and - most importantly - fast. Racers like this aren't at all common on the Wii U, so Shin'en has an opportunity to have quite an impact with this eShop exclusive later this year.
---
Image & Forms's follow-up/spin-off to SteamWorld Dig is almost upon us, and though the 3DS will be the lead platform and have its merits, we certainly feel that a combination of a larger HD view and the dual-screen options with the GamePad could make the SteamWorld Heist a nice fit for the Wii U. It brings skill-based 2D strategy to the table, as you explore and attempt to loot ships full of dangerous foes. Oh, and the robots wear hats.
---
We first wrote about Assault Android Cactus way back in Fall 2013, and were certainly impressed by the colourful twin-stick shooter. It's had a long spell in Early Access on Steam, evolving a great deal since, and developer Witch Beam is finally happy enough to wrap it up and bring it to consoles. If ported well this could be just the sort of clever, modern bullet-hell experience that a number of Wii U owners have been waiting for.
---
Runbow from 13AM Games is another frantic title that we've been following for a while, and is another eShop exclusive. Its clever colour-based platforming can be tackled in single player, but it's in nine player multiplayer where it arguably shines the most. You run, jump and punch opponents in a range of frantic modes - don't be surprised if this is given a marketing push in time for the Holiday season of family get-togethers.
---
Once you know that Freedom Planet began life as a Sonic the Hedgehog fan project, it immediately seems to be the most obvious revelation of all time. The recent [email protected] demo was a strong example of this title's stage design, with plenty of optional routes and options for making it to the end. Unlike Sonic titles the pace is a tad slower to allow you to see where you're going, while there's a nice range of attack moves to tackle enemies; definitely one to watch for fans of retro 2D Sonic titles.
---
Extreme Exorcism taps into the trend for frantic single screen action, which also supports local co-op for four players. In each stage you go through rapid-fire rounds in which you kill ghosts and target the spooky spectre wearing a crown, grabbing randomly generated weapons to do so. The twist is that ghosts of your actions in previous rounds appear as enemies, so it's a twitch-based game where some tactics and strategy are also useful. We'll see how the full experience shapes up, but the demo showed potential.
---
Arriving as another candidate for the shmup crown on Wii U, RIVE sees you shift from a flying vehicle to one based on the ground, blasting everything in sight and also hacking bots that will help you out. It's a step into frantic action for developer Two Tribes - best known for the Toki Tori titles - and we've enjoyed the demos that have been released so far.
---
Though we're yet to tackle the Wii U build, we've been impressed by The Next Penelope on PC, which has now had a full release. Utilising the HTML5-based Construct 2 engine, its gameplay is top-down - reminiscent of Micro Machines - but with slick futuristic weapons and techniques that shine through with F-Zero and Star Fox sources of inspiration. We were impressed with an early build earlier in the year and plan to check out the full game soon.
---
This is a bit of a wildcard entry, as we're hopeful of a 2015 release yet have seen relatively little of The Unlikely Legend of Rusty Pup to date. We're certainly familiar with the work of former Rare staffers Chris "Conker" Seavor and Shawn Pile, though, and this puzzle title has some gorgeous aesthetics and wit in early footage. A recent devlog video brought this right onto our radar, and we're looking forward to seeing more.
---
Honourable Mentions
---
As you can see, there are a lot of games heading to the Wii U, though some of these could slip into 2016 - here's hoping most make it before the end of the year. A couple of the notable titles in the Honourable Mentions section missed out due to relative silence on development progress, and no doubt we've also forgotten some other worthy games.
Let us know what you think of this list with a vote for your favourite in the poll below, while you can share views and post your own lists in the comments section.