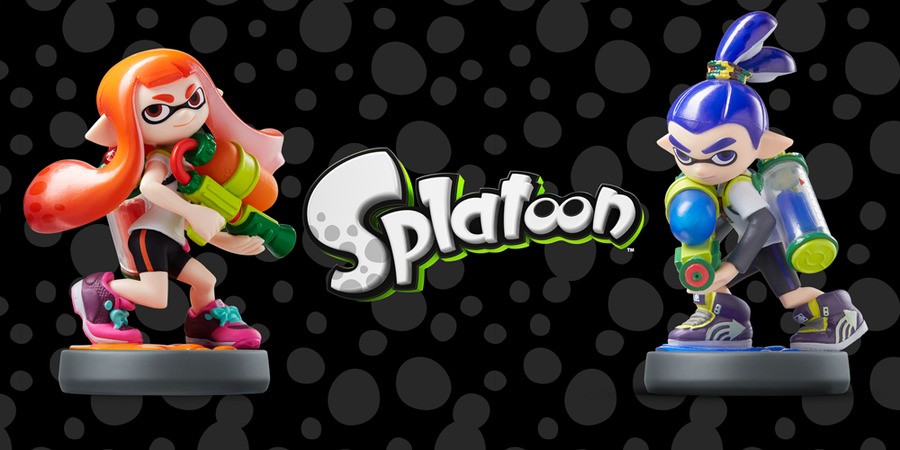 We've known for a long time that Splatoon would arrive in May, and it seems that previous - and hastily removed - official web pages were correct; the new third-person shooting IP for Wii U arrives on 29th May.
During today's Nintendo Direct broadcasts we were given more information, too. To start off with amiibo, new toys for the game were confirmed, proving previous loose retail listings correct. There'll be three amiibo overall - Boy and Girl inklings, along with a Squid inkling; each figure will unlock special missions and gear to tackle in the game. The release strategies for these toys will vary per region though, details below.
In North America all three will be released together in one special pack, or the Girl and Boy figures can be bought individually.
In Europe the Inkling Boy and Girl toys will be available separately, while the Squid will be included in a 'Special Edition' bundle with the game; no triple pack was announced for the region.
Moving onto game modes, we saw the "Ranked Battle" online mode, with online rankings and tougher, objective based 4 vs 4 online matches - an example given was both teams having to fight over a smaller area. We also saw the "Battle Dojo" 1 vs 1 local multiplayer mode, with one player using the GamePad and another focused on the TV. The main goal in this mode is to shoot more balloons than your opponent.
You can see a couple of short videos below. Are you excited about Splatoon and its amiibo?