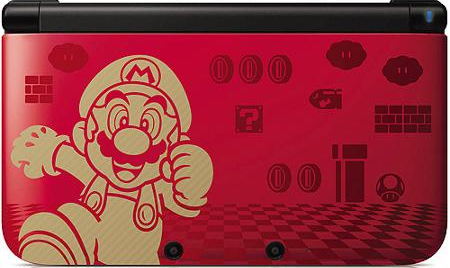 Last week's Black Friday shenanigans weren't enough for retailers, it seems, as the efforts to separate us from our cash continue on 'Cyber Monday'. The name suggests online deals, naturally, though there are still promotions running within stores too, with GameStop and Target already stating that their deals will run for the whole week. Suddenly Black Friday has become a two week spell of shopping craziness; there are great deals to be had. Some stores are saying that their deals are one-day only, however, so do check the links we've provided below.
We've had a look around at the major US retailers to once again summarise some of the best Nintendo deals doing the rounds. We've focused on hardware and the stronger software options, though have provided links in the retailer's headers to take you to their broader Cyber Monday pages, as some are offering other titles at lower prices. We're dealing with the US again in this summary, though wherever you are there are strong odds on your retailer of choice offering some discounts on games and systems online and in stores for today, with some promotions likely to continue through the week.
Without further ado, below are some of those deals.
---
Super Mario 3D World Wii U Bundle — $299.99
Mario or Peach amiibo bundle (Wii Remote Plus, Hori GC controller that functions as Classic Controller, plus related amiibo) — $69.99
2DS Red + Black — $79.00, sold out online
Free $30 gift card with any two selected Wii U games — in-store only
Free $5 gift card with any selected 3DS game or free $25 gift card with two selected 3DS games — in-store only
Free amiibo figure when purchased with Super Smash Bros. for Wii U — in-store only
Save $10 on any amiibo, Skylanders or Disney Infinity toy when spending over $35 on these accessories — in-store only
---
That's your round-up, with some deals to grab today and some that will run through the week. Let us know if any of these tempt you, and shout out in the comments if we've missed any particularly exciting offers.