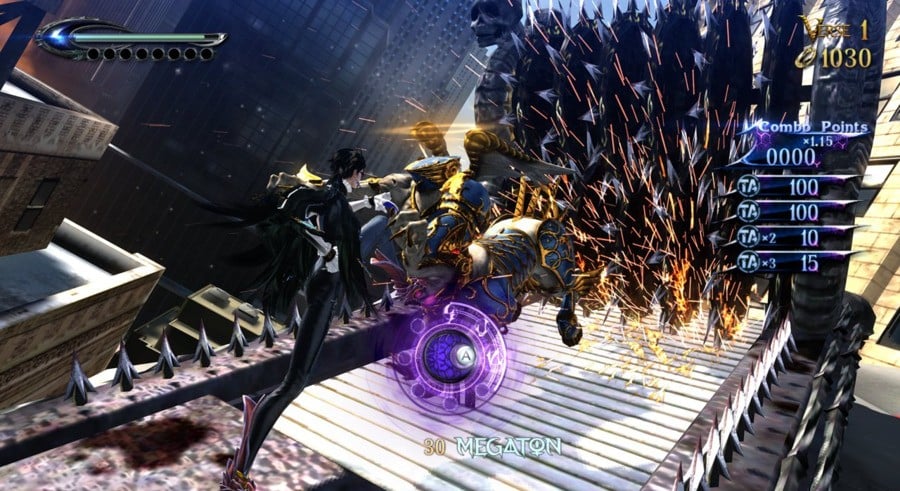 Bayonetta 2 arrived on Wii U last week, and it appears to have enjoyed a solid start in the UK market. The chart results released today confirmed that the brilliant Platinum Games action title was the most successful new release; it managed 7th place in the all-format chart and an impressive 6th in the single-format list — in the latter it was only behind various iterations of FIFA 15 and Minecraft: PlayStation 4 Edition.
A strong start there, then, and the other headline result is for Just Dance 2015. The fact that the series made its début in 19th place (all-format) is unremarkable, but more surprising is that across six platforms the Wii version accounted for 55% of its sales; that's not a typo, either, but a continuation of the last-gen version on Nintendo's system dominating that franchise. It seems, yet again, that Ubisoft and Nintendo are struggling to convert Wii Just Dance fans over to Wii U — that said the sales of the Wii version clearly aren't that amazing, as it's the only version of the dancing game in the single format chart, way down in 38th place.
There are some other Nintendo games or platform titles throughout the top 40, summarised below.
Super Smash Bros. for Nintendo 3DS is showing decent staying power, though unfortunately Hyrule Warriors has departed the top 40. It'll be interesting to see whether Bayonetta 2 can hold on in the charts for a decent spell, or whether it'll fall away rather like Koei Tecmo's release.
[source chart-track.co.uk]