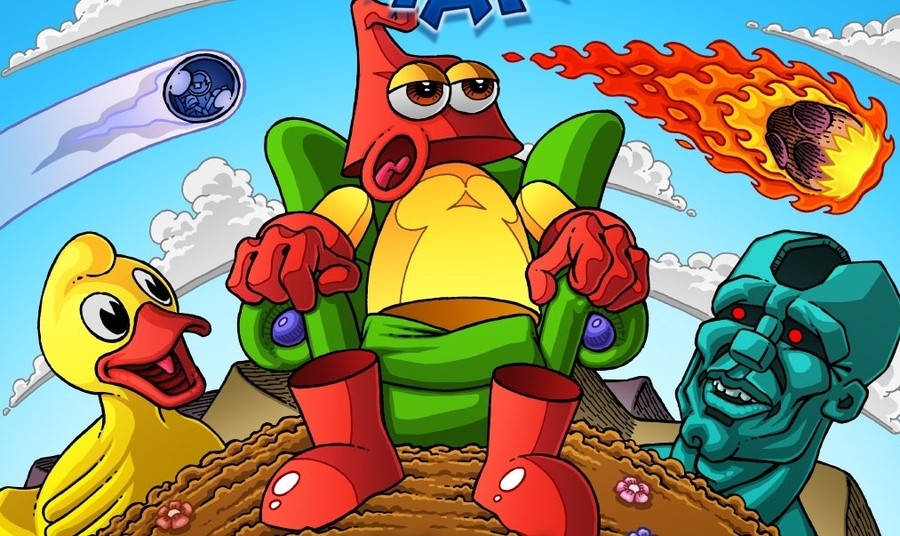 Those who are well-versed in their SNES heritage should be aware of a sadly overlooked game from 1993 or 1994, depending where you were at the time. The name of the game in question is Plok - a platforming game where the titular character can remove and launch his limbs wherever he pleases in a style that's thankfully more Rayman and Ristar than Mortal Kombat.
After our hero had raised numerous items of clothing to the top of equally numerous flagpoles and his adventure was complete, Plok plonked himself down in a comfy chair and drifted off into the land of slumber. Unfortunately a sequel was never released, and so for nearly two decades fans have been left wondering as to what became of our anatomically incorrect jump-and-puncher.
Last year our wonderings were brought to an end with the release of Plok The Exploding Man – a webcomic series produced by the Pickford brothers who were the original developers of the game. As gleeful as it is to see Mr. The Exploding Man on a website, it was nowhere nearly as exciting as finding out earlier today that the chaps are releasing an eBook compiling the entire first volume of comic from the site, along with beautifully illustrated character profiles.
The volume kicks off exactly where the game left and takes Plok through no end of exciting endeavours.
Plok The Exploding Man is available now on Apple's iBooks store and Amazon's Kindle store. You can also order a print copy from CreateSpace – an on demand printing service from Amazon.