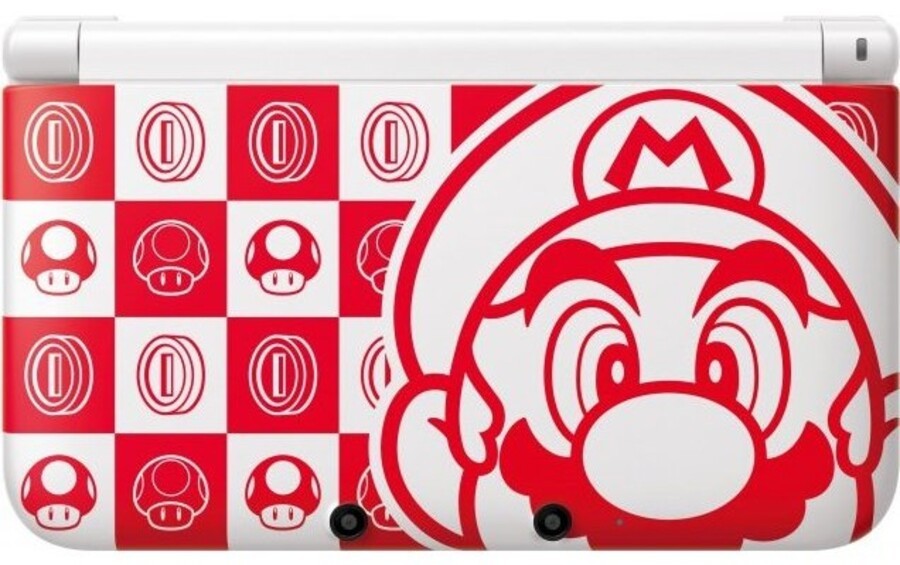 In the past we've shared some lovely 3DS hardware designs that are often rare and limited to release in Japan or other out-of-reach territories — some of the best examples are the iQue 3DS XL models released in China, too. It seems that the red and white Mario model from that iQue range will be an option for North American gamers, albeit in a rather quirky circumstance.
Well-known retailer play-asia.com, that friendly home for import enthusiasts, has listed the model above for pre-order. Although it's likely to be targeting territories in Asia in terms of mass market sale, it's actually rocking the US build and system OS — if the listing is absolutely correct. As a result it'll play North American region games.
The Western market clearly isn't the target here, as it comes bundled with New Super Mario Bros. 2 and Pro Evolution Soccer 2011 3D, the latter of which it's safe to say would not be included in a product marketed by Nintendo of America. It comes at a price, too, as pre-orders cost $299.99 as opposed to the standard $199.99 for a standard 3DS XL model from a typical retailer in, for example, the US.
Are any of you keen collectors interesting in putting down the cash for one of these when they arrive in July?
[source play-asia.com, via nintendotweet.tumblr.com]