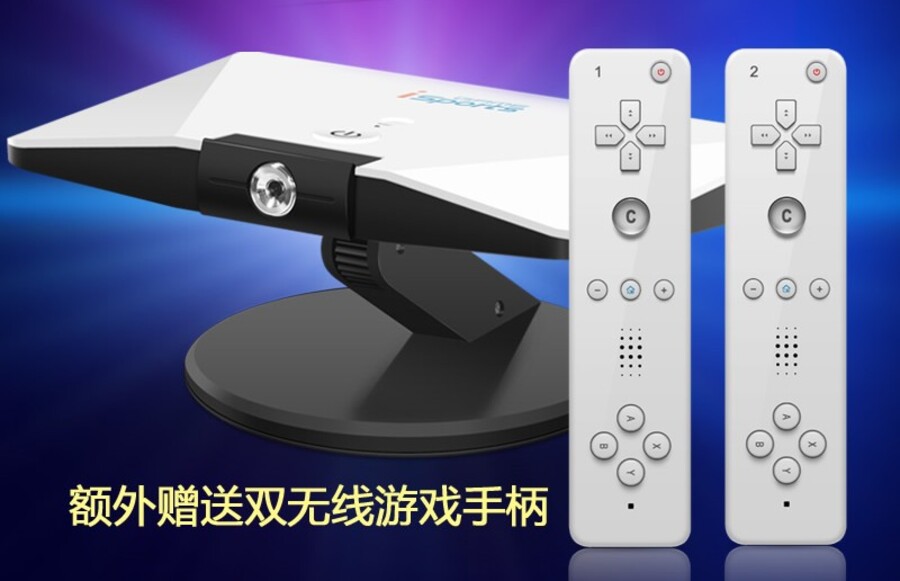 China has recently lifted its ban on games consoles, and as a result we're seeing a few new challengers arrive on the market in the hope of leveraging the country's massive number of potential players.
One such outfit is Xiao Bawang, the company which tried — and failed — to conquer China with its NES clone more than twenty years ago. Since then Xiao Bawang has made a name for itself producing cheap consumer electronics, but the firm is back in the video game arena with the G20, a Linux-based console which will be backed by peripherals such as yoga blankets and exercise bikes. Perhaps Nintendo's proposed Quality of Life strategy has a new rival?
However, it's the console's controller which has caught our eye — it's an almost exact copy of the Wii Remote, as you can see from the image below.
The G20 will also allow users to stream movies and surf the web, and will cost around $95 USD when it launches in China on April 10th. It will be sold exclusively through Chinese retailer Alibaba, and we wouldn't recommend holding your breath for a global release.
[source techinasia.com, via gonintendo.com]