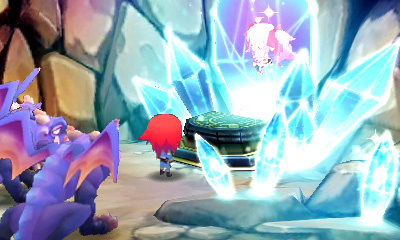 We briefly mentioned Marvelous AQL's new RPG when the details first surfaced in Famitsu last week, but since then the official Forbidden Magna website's opened up; we can finally share some quality images with you of Lux and three of the spirits he'll encounter — Charlotte, Diana and Beatrice. Each of these ladies specialises in a different weapon type (sword, spear and bow respectively), which should hopefully make for some interesting tactical decisions in an already exciting-sounding action/strategy hybrid battle system.
With key Rune Factory staff at the helm, an intriguing premise and already luscious graphics this is definitely an RPG we'll be keeping our eyes on; we'll share more news with you as we get it.
What do you think of the screenshots available? Is this something you're looking forward to should it make it to the West? Let us know in the comments section below.
[source 4gamer.net, via maql.co.jp]