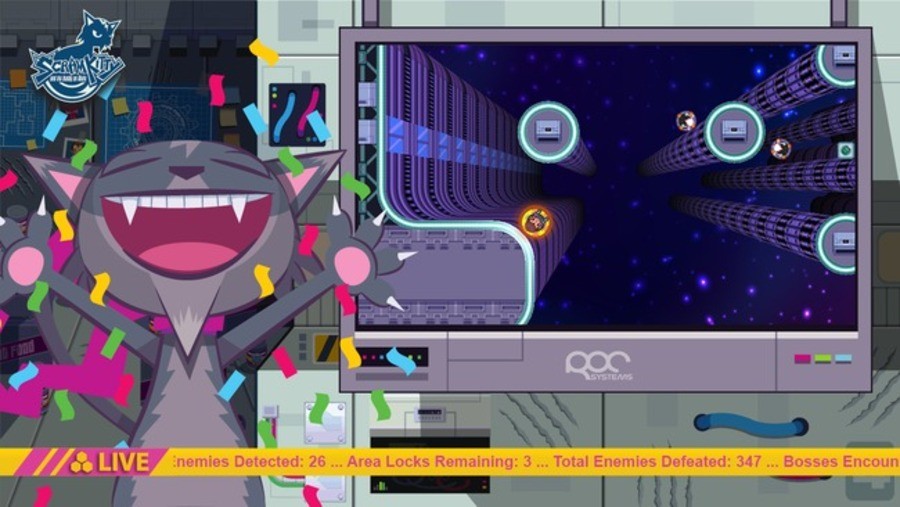 There's been a great deal of praise in recent times, from small developers, around Nintendo's efforts to support them in bringing content to the eShop platforms, particularly on Wii U. On the console battleground of the next few years, especially as hardware manufacturers seek to offer both premium retail content and smaller, less expensive games, the role of independent developers — and their willingness to explore creative ideas so rare in full-blown retail projects — is becoming increasingly relevant.
Of course, with Android and iOS on the scene, the power has shifted away from gatekeepers such as Nintendo to these smaller companies, as they can self-publish on a variety of platforms without the need to pay hefty fees for console licenses. As a result Nintendo's policies, as well as those of Sony in particular, have shifted a great deal recently, with Microsoft generally considered to be lagging behind. While we know from our own interviews and those reported from elsewhere that Nintendo is increasingly welcoming and supportive towards small studios, how does it compare directly to its two main rivals?
Speaking to Edge, Ragnar Tørnquist of Red Thread Games — which is interested in bringing Dreamfall Chapters to Wii U — spoke positively about Nintendo's policy, admitting it was playing catch-up after the more closed environments of past systems.
I don't think Nintendo gets enough credit for their indie efforts. There are a lot of intriguing indie titles on the eShop, and they're obviously passionate about increasing the variety of range of games available. They're still lagging a bit behind Sony in terms of indie support, but I think that has more to do with how closed their hardware has been in the past, rather than a lack of willingness and engagement from their developer relations.

As for Microsoft and the Xbox One, I've been outspoken about how difficult it's been to get a foothold there – it's definitely been easier for us to communicate with Nintendo and get support – but hopefully that will change soon.

Despite the slow start, I do believe that both the 3DS and the Wii U have a healthy and exciting indie future ahead of them, and we'd love to be a part of that.
Phil Tossell of NyamNyam, who we spoke to recently, is dismissive of Microsoft's stance — "do they even have an approach to indies?" — and believes that Nintendo's approach is different to Sony's, in that it's focused on "quality over quantity" and is "looking for quality, experienced developers that they can maybe form a longer term relationship with"; he expressed a view that the rush of indies to Sony "does come with the danger that the indie space might become very crowded on Sony platforms", with a comparison made to the App store.
Finally, Lau Korsgaard from KnapNok Games — which is bringing Spin the Bottle: Bumpie's Party to the Wii U eShop, summarised the general opinion nicely.
One of Sony's core messages at E3 was their support of indies and at the same convention Microsoft got a lot of criticism for not featuring independent game developers as prominently. Meanwhile Nintendo is just doing the right thing without making a big fuss about it. They work on establishing genuine human relationships with the indies. They are working on making their tools easily accessible and free and provide equipment for you and are super encouraging in general.
So there are more positive vibes from self-publishing developers, with Rhodri Broadbent of Dakko Dakko also saying that Nintendo doesn't "shout very loudly" about its welcoming approach to these studios. Perhaps if it is finding a good balance of focusing on quality while being open and supportive, Nintendo should make more noise so that gamers can see the potential of the eShop platforms. Let us know your thoughts below.
[source edge-online.com]