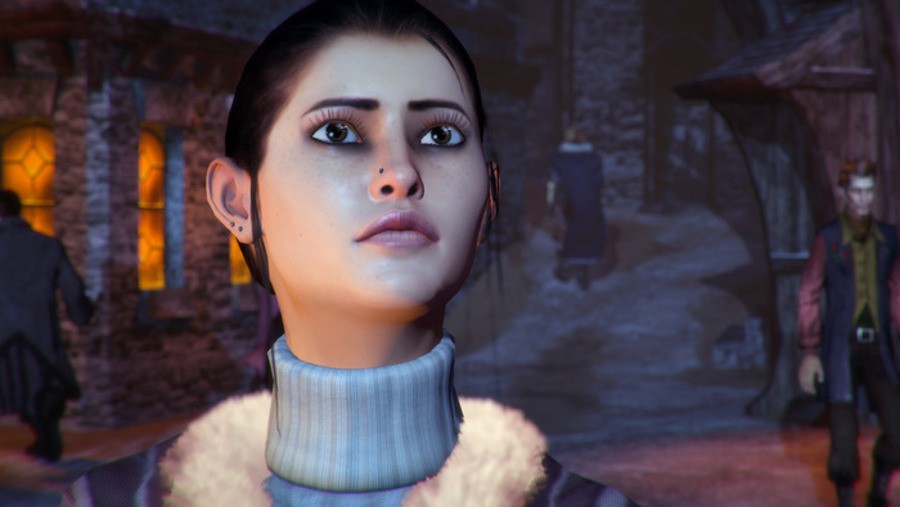 A number of upcoming Wii U eShop titles, many scheduled for 2014, are coming to fruition thanks to crowdfunding. One that we may be able to add to the list in the future is Dreamfall Chapters: The Longest Journey — this is a 3D adventure title from Norwegian developer Red Thread Games, which is perhaps best known among PC gamers for point-and-click 2D title The Longest Journey — Dreamfall Chapters is based in the same universe, but isn't a sequel to that title.
Dreamfall Chapters picked up an impressive $1,538,425 in its Kickstarter campaign earlier in the year, comfortably beyond its $850,000 target. The studio is also securing additional investment and funding, though it's made it clear, speaking to Eurogamer, that it intends to self-publish the title rather than work with a third-party publisher.
In that interview, Red Thread Games' Ragnar Tornquist also stated that the company is looking to take its title beyond PC and bring it to home consoles. The PS4 and Xbox One were certainly mentioned, and Tornquist gave an honest assessment that he'd like to also see the title on Wii U, assuming the game performs well enough on the platform and that the sales market looks positive.
We are also in dialogue with Nintendo. We're going to be looking at it. We can't make any promises because the the Wii U, it's underpowered compared to the next-gen consoles and PC obviously - I don't think that's a secret or Nintendo would get upset at me.

We're going to look at getting the game running on Wii U and then we'll make decisions depending on how that goes and what we see the market possibilities are doing. Like I said, we don't want to exclude anything, so we'll try anything.
It is a game being developed with Unity, a tool-set that's wholeheartedly supported on Wii U, which perhaps helps the odds of this project performing on the hardware. We certainly think that this looks like an interesting game — you can check out the official trailer below, as well as a video of Red Thread Games' developer session appearance at the recent Rezzed 2013 event. The PC release for this title is currently slated for November 2014.
[source eurogamer.net]