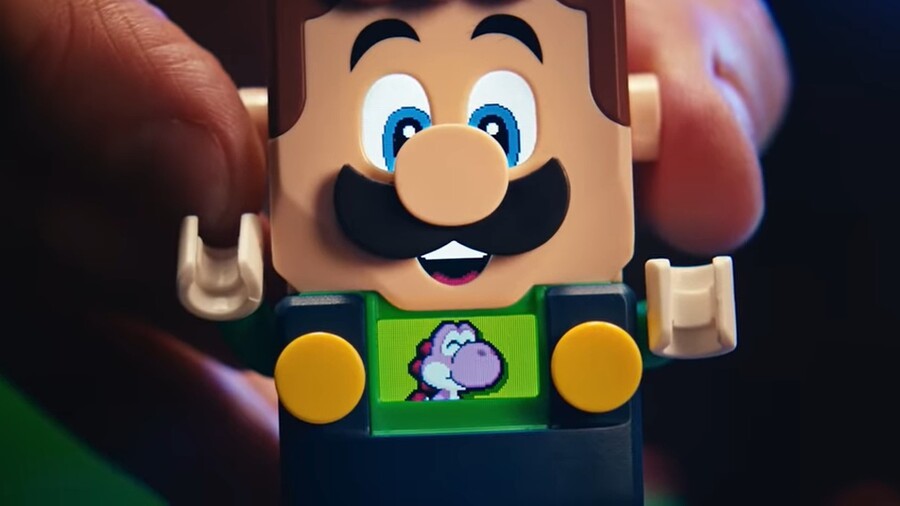 It might have taken a while (a year to the day, in fact) for Luigi to catch up with his brother, but now you're able to have a proper fraternal reunion in bricky blocky form. Yes, LEGO Luigi has arrived as part of the new LEGO Super Mario Adventures with Luigi Starter Course set.
LEGO Luigi is interactive in much the same way as his brother, with a tiny LCD screens powered by two AAA batteries that react to movement, colour and certain special bricks. His eyes, mouth and belly react to these inputs and a tiny speaker in the figure adds trademark sounds and musical phrases from the series.
Luigi's phrases are unique to him, of course, and his Starter Set comes with new characters, including a Pink Yoshi and a showdown with Boom Boom. Luigi can also interact with all the other available LEGO Super Mario sets, so you don't have to worry about compatibility (you can find out more about how they came to be in our interview with the project's lead designer).
We've scoured the web and tracked down the best options for the LEGO Luigi Starter Set in the UK and US.
Buy LEGO Luigi in the UK:
Buy LEGO Luigi in North America:
---
Can you resist a little Lego Luigi? Let us know below.