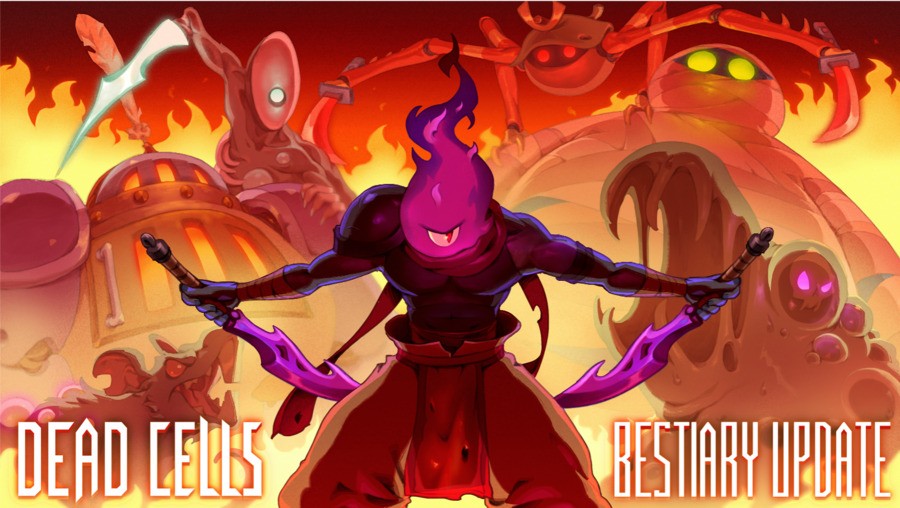 Another free update for Dead Cells is headed our way next month, and Motion Twin and Evil Empire have now released patch notes detailing everything we can expect to arrive alongside it.
The update, called the 'Bestiary Update', went live on PC yesterday. Switch owners will have to be a little bit more paitent, but it sounds like it'll be worth the wait. Here's an easy-to-follow version of all the changes:
Dead Cells - Bestiary Update
Six brand new enemies await players
Three of the enemies are biome specific and three are found throughout various levels at different Boss Cells
Eleven new affixes on active skills
Eight new normal affixes including ice, fire, bleed or poison, grenades arrows and more
Three new starred affixes including oil and fire spreading around when a deployable trap is destroyed, pushing enemies around you when the effect of hte used active ends and extended duration on powers like Wings, Crow and Smokebomb
Two new items
Crowbar - a fast brutality weapon that crits after breaking a door or a breakable prop
Portable Door: allows you to bring a door with you (covering your back while you take care of the mobs in front of you and allowing for an elegant stun effect when you decide to turn around)
The Bad Seed addition from earlier this year has received new lore rooms and secrets for the Arboretum and the Morass, as well as new mobs to re-balance the bestiary of the level.
Three new outfits cap off the major content updates
Two are linked to the secrets and lore of The Bad Seed DLC, and one is available for everyone that can rise up to the ultimate challenge.
An even more exhaustive list of changes and updates is also available on the official Dead Cells website. We warn you, though, it's a very lengthy read.
Will this update give you reason to jump right back in? Are you looking forward to getting stuck in when it drops next month? Tell us below.