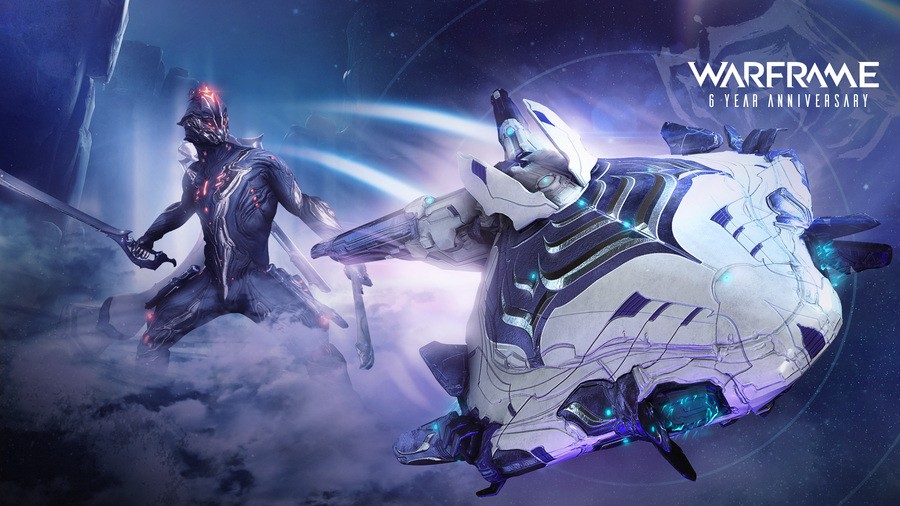 Today is Warframe's sixth anniversary and, to celebrate, Canadian developer and publisher Digital Extremes has revealed that it will be gifting players with free rewards this Wednesday.
The freebies will include a brand new exclusive Liset (landing craft) Skin, last year's Dex Excalibur skin, and all of the game's previous anniversary gifts. The freebies are also acting as a way for the team to say thank you to its players; the anniversary comes alongside the news that Warframe has now reached almost 50 million registered users.
Digital Extremes has shared the following message in a press release today:
"The year 2018 was explosive for Warframe. Digital Extremes' flagship title saw unprecedented growth as players dug into 111 hotfixes and 26 updates, played Warframe for the first time on Nintendo Switch, and tuned into TennoLive and our Devstreams in record numbers. As a result, Warframe grew from 38 million registered online users in March 2018 to nearly 50 million in March 2019, its largest yearly registered user growth yet.
In addition to record breaking signups, Warframe also reached new peaks for daily active users (DAU) and monthly active users (MAU) in 2018. TennoLive 2018, Warframe's annual keynote at its fan convention TennoCon, grew from 16,000 views in 2017 to 413,000 in 2018, a 2,481.25% increase, making Warframe the 14th highest concurrently viewed game on Twitch in 2018."
This year has already seen two major updates for the game, and "many more" are currently in the works. The team is currently working on the 'Plains of Eidolon Remaster' and 'Gas City Remaster' updates - two gameplay and graphical overhauls that are set to renew both areas - and other game-changing updates like 'The New War' and 'Railjack'.
Do you play Warframe on Nintendo Switch? How have you been enjoying the game so far? Let us know in the comments.