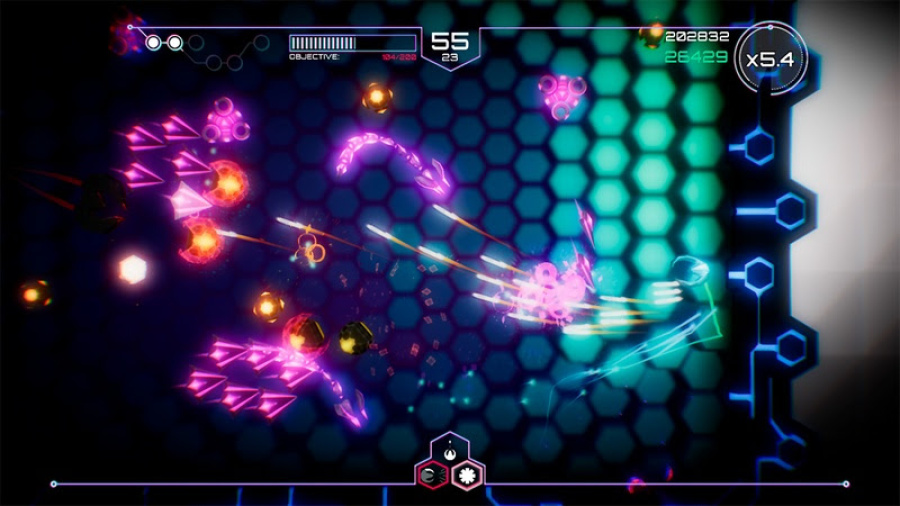 Eclipse Games has revealed that it is updating its Wii U title Tachyon Project for the Switch.
Described as the definitive edition of the dual-stick shooter, the Switch version will include improved graphics, local multiplayer support in story mode, improved enemy creation effects to avoid annoying deaths and some redesigned levels.
Taking place across 10 stages, the game features 6 different weapons, 9 secondary weapons, and 7 perks, all of which allow you to customise your ship. There are 30 different enemy types to kill as well as 4 bosses. Up to 4 players can take part in local multiplayer.
Tachyon Project will cost $9.99/€9.99/£7.99 when it launches on January 25th. Interested? Let us know with a comment.