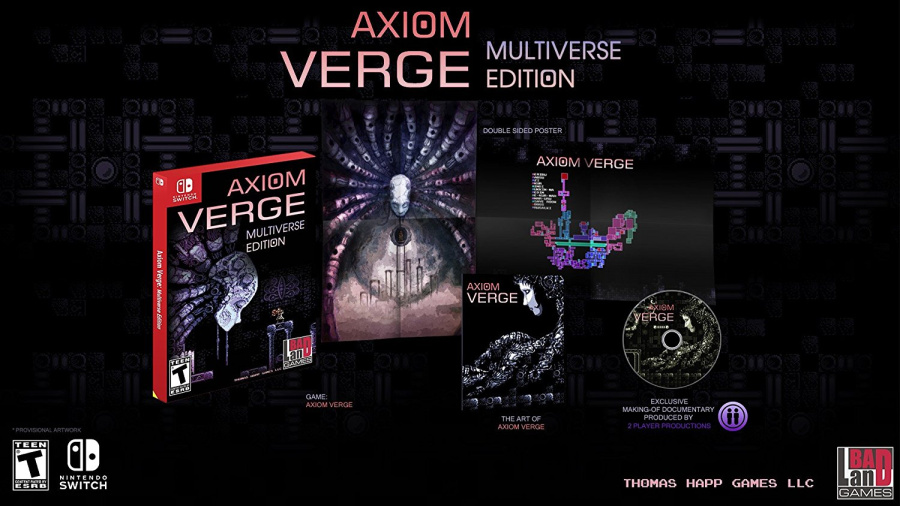 Axiom Verge was a fantastic Metroidvania that launched late in the Wii U's life, so it was a welcome inclusion when it got a port on the Switch earlier this month. Though that was just the digital version, we knew that a physical copy—dubbed Axiom Verge: Multiverse Edition—would be coming out in the ensuing weeks. A date has now been attached to this release for the region of North America.
Axiom Verge: Multiverse Edition will be on store shelves on 21st November, just a week away from now. The package will come with a cartridge of Axiom Verge, a two-sided poster, a behind-the-scenes documentary on Blu-ray, an art book, and an exclusive CD soundtrack. The European version is still on the way, with more information on the way soon. And for those of you still rocking the Wii U, a physical release is still on the way, too.
What do you think? Will you be picking this up? How did you like Axiom Verge? Share your thoughts in the comments below.