If you think way back to the original January review trailer for Xenoblade Chronicles 2, there was a brief moment where we saw a character riding a Blade we now know as Dromarch, and the creature has since been seen running alongside the party in various sequences from more recent trailers.
Keeping up the steady flow of interesting tweets for the game, the official Japanese account has now posted a couple of fresh screens reiterating that the Blade is happy to let you hop on for a ride in order to get around quickly. Just like in the original trailer, the screens show 'Nia' riding the Blade.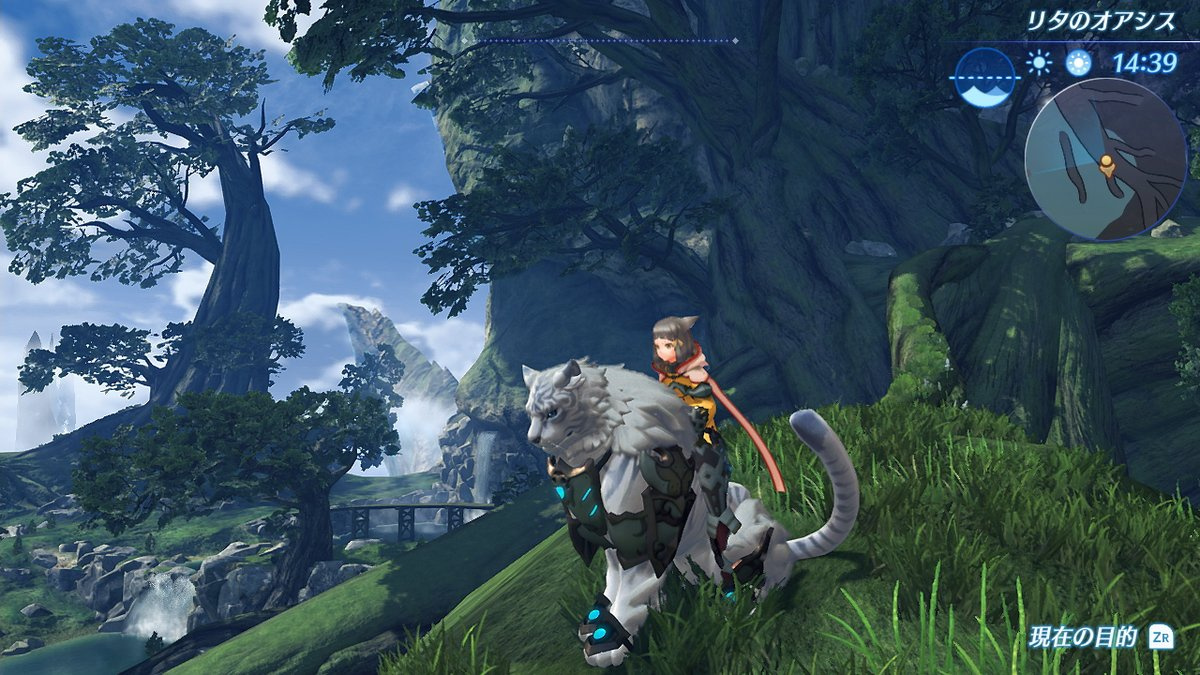 The wait is tough...
[via twitter.com]