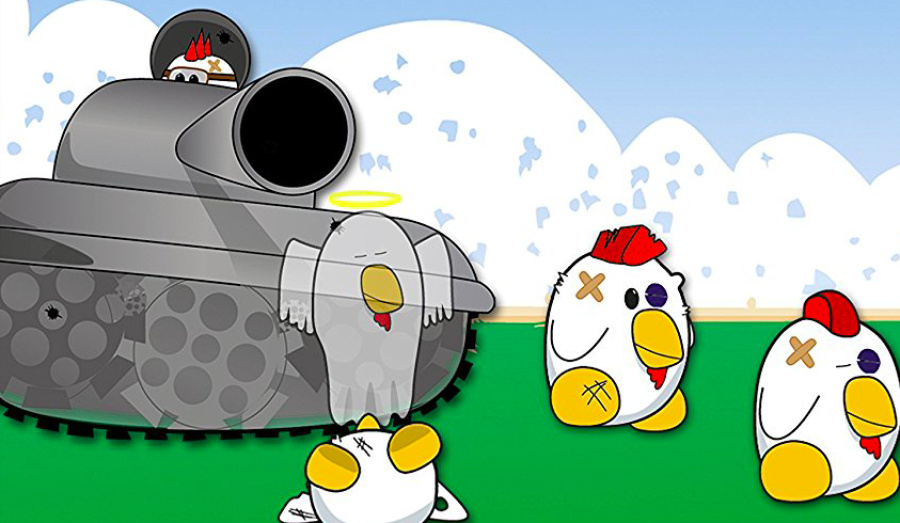 Funbox Media is releasing Vegas Party and Chicken Range on the Nintendo Switch.
The first game is - as you might expect - a gambling simulation with support for 4 players:
Played as a race, the goal is to reach the end of the Strip before anyone else. Manage your token account in 10 gambling minigames, avoid the dangers like twisters and earthquakes, take advantage of your gaming skills and your good luck, trust no one and forget the meaning of the word "mercy" because it does not apply here!
Chicken Range, on the other hand, is a shooter where the object of the game is to "shoot the chickens using an array of different weaponry which you can also pay to upgrade." Chickens throw eggs at the screen to prevent successful shots, and ammo crates appear which allow you to restock on bullets.
Carry up to 6 weapons with you; only a couple are provided for free, the remaining weapons will need to be bought from the Range Shop, where you can also purchase extra ammo packs.
The game contains 8 different levels. Each level introduces different baddie chickens with varying difficulties to kill them due to enhanced protection gear
Both titles are listed for £19.99 on Amazon, with Vegas Party arriving on December 8th. Chicken Range has a February 28th 2018 launch date.